DPG Preparation - Image upload rules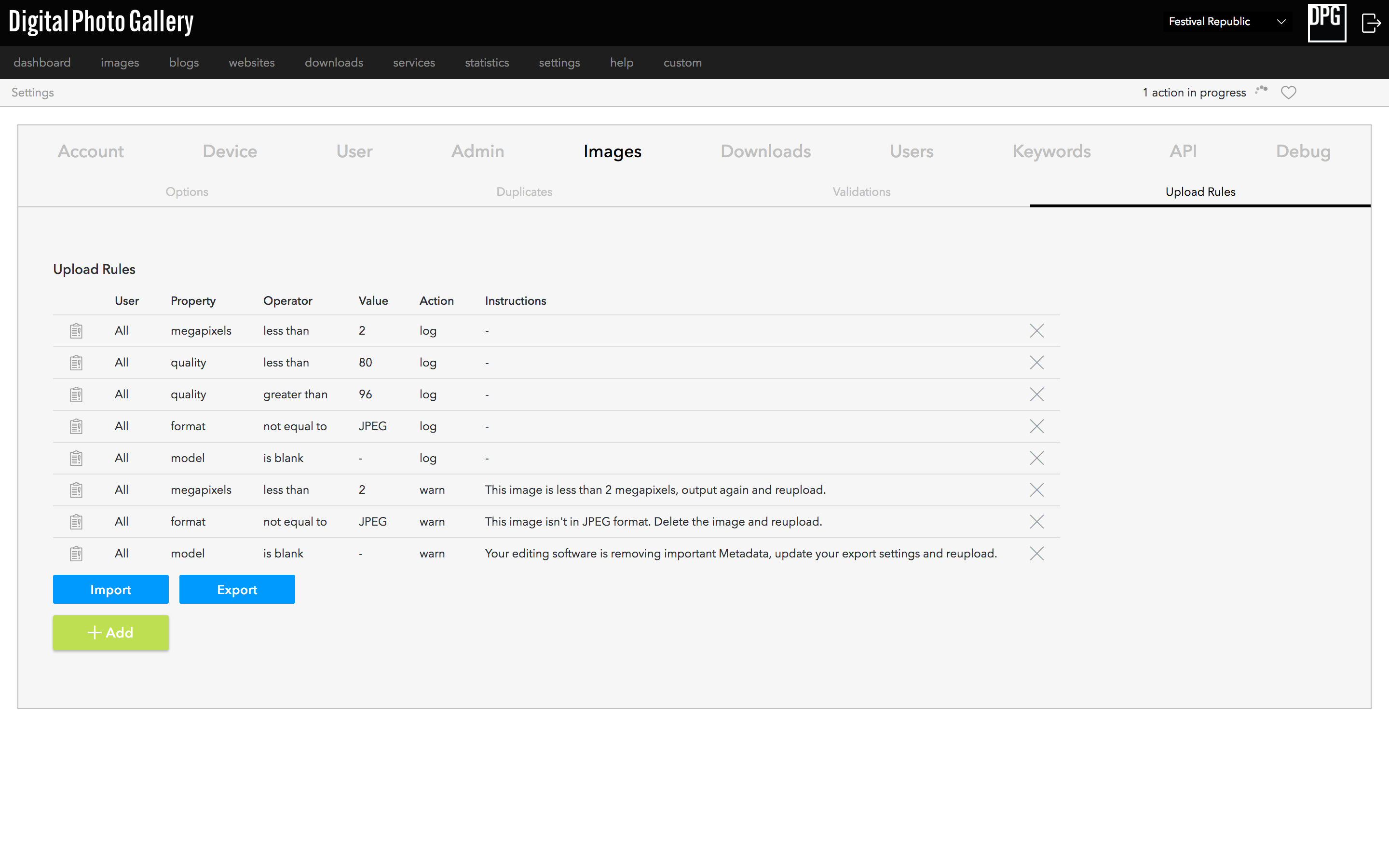 Image upload rules allow you to detect potential issues with new image uploads and prevent common problems, such as uploading images without metadata or those in the wrong size or format.
You have full control of the rules, so you can detect any issues which are relevant to your gallery.
Configure your rules on the settings screen.
Rules can be used to log the relevant issues to Slack or be reported directly to the photographer on their upload screen.
To get you started here are our recommended image rules for events which you can download, unzip and import.