Notifications - Slack
Overview
Digital Photo Gallery integrates deeply with Slack, this functionality is especially useful if you are running a shared site with many photographers.
You can create a Slack account here and receive $100.00 in free credit to get you started.
Integrating your DPG account with Slack will allow you and your team to receive notifications for:
Reports of all user activity, for example - uploads, adding keywords, deleting images.
Real-time download alerts, to track exactly who is downloading your images.
Press Site sign ups.
Slack works best when used with their mobile and desktop apps which you can download here.
Configuration
Follow these steps to add a Slack Webhook to DPG.
If you'd like to add a DPG icon to the integration in Slack you can download this file: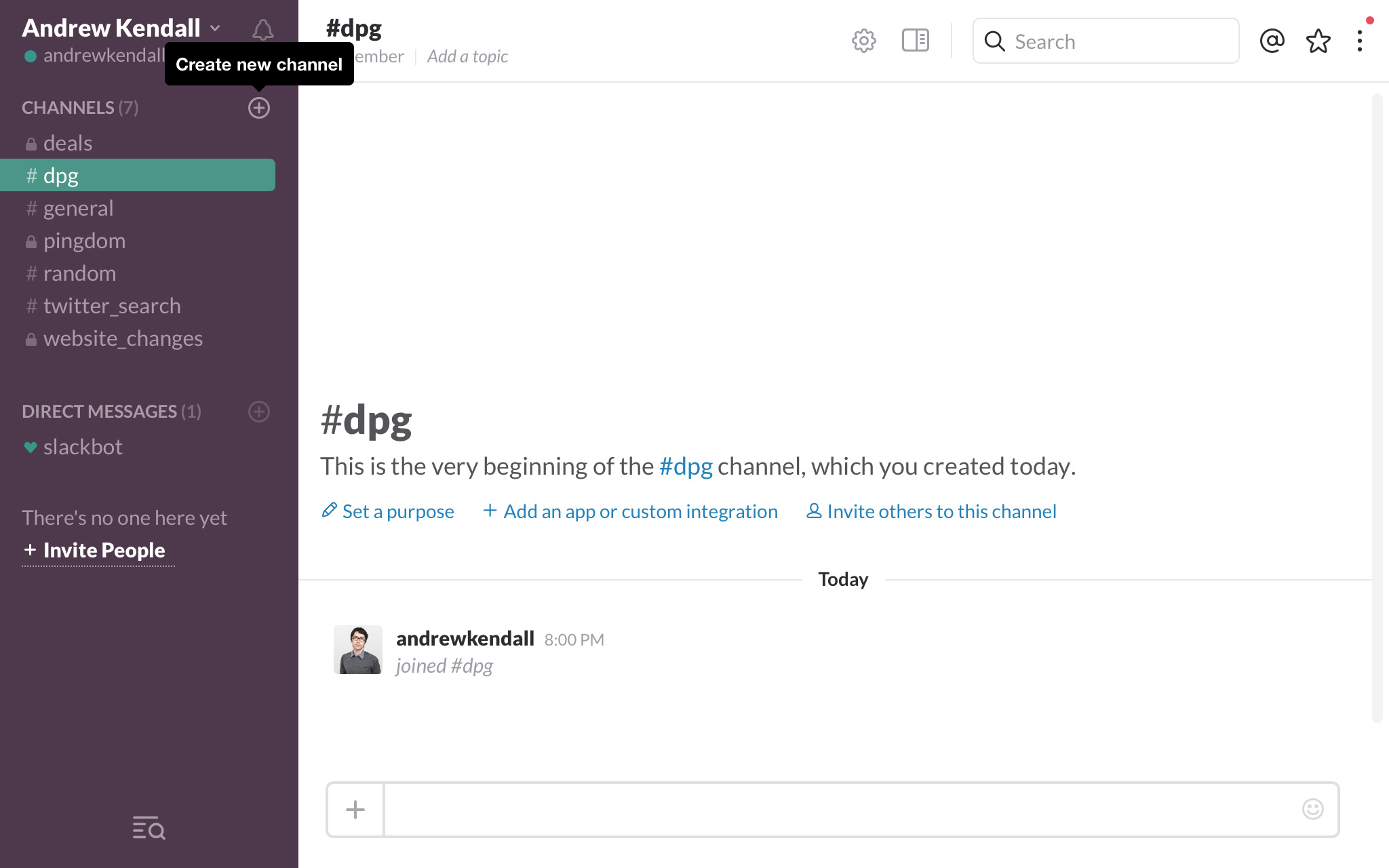 Create a channel in Slack for DPG notifications.
Add an Incoming Webhook in Slack.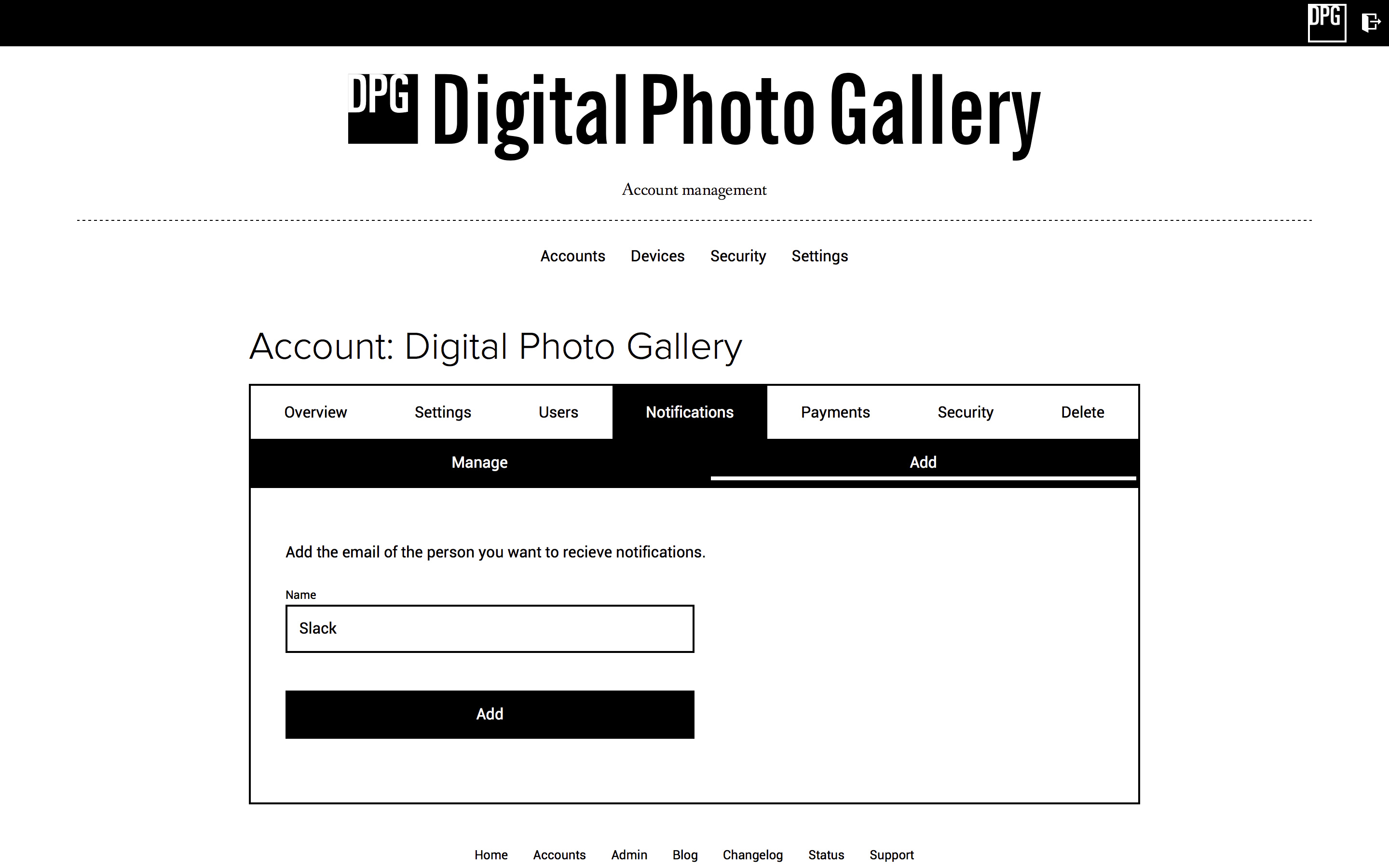 Create a new account contact in DPG Accounts.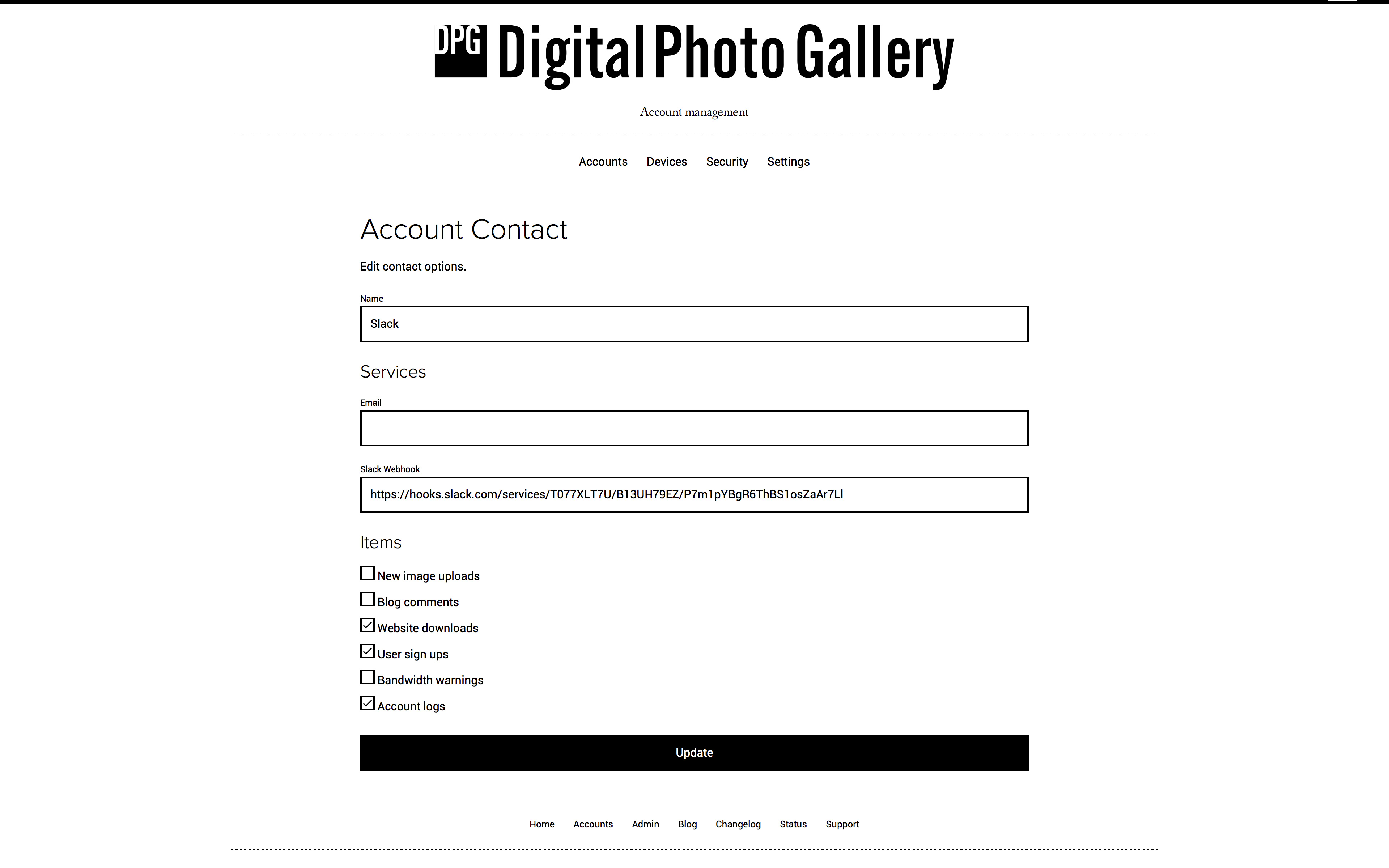 Add the Slack Webhook URL and configure the events you would like to be notified of.
If you are working with a team the DPG channel will generate a lot of notifications, we recommend that you
mute
the channel in Slack and check it manually when you'd like to see what's been going on.