Payments - Updating Stripe subscription
If you use Stripe to pay your DPG subscription you can update your card details by going to Accounts.
Log in to Accounts
From your
Dashboard
, click the
Manage
button and log in with your username and password. Click the cog icon to manage your account then click the
Payments
tab.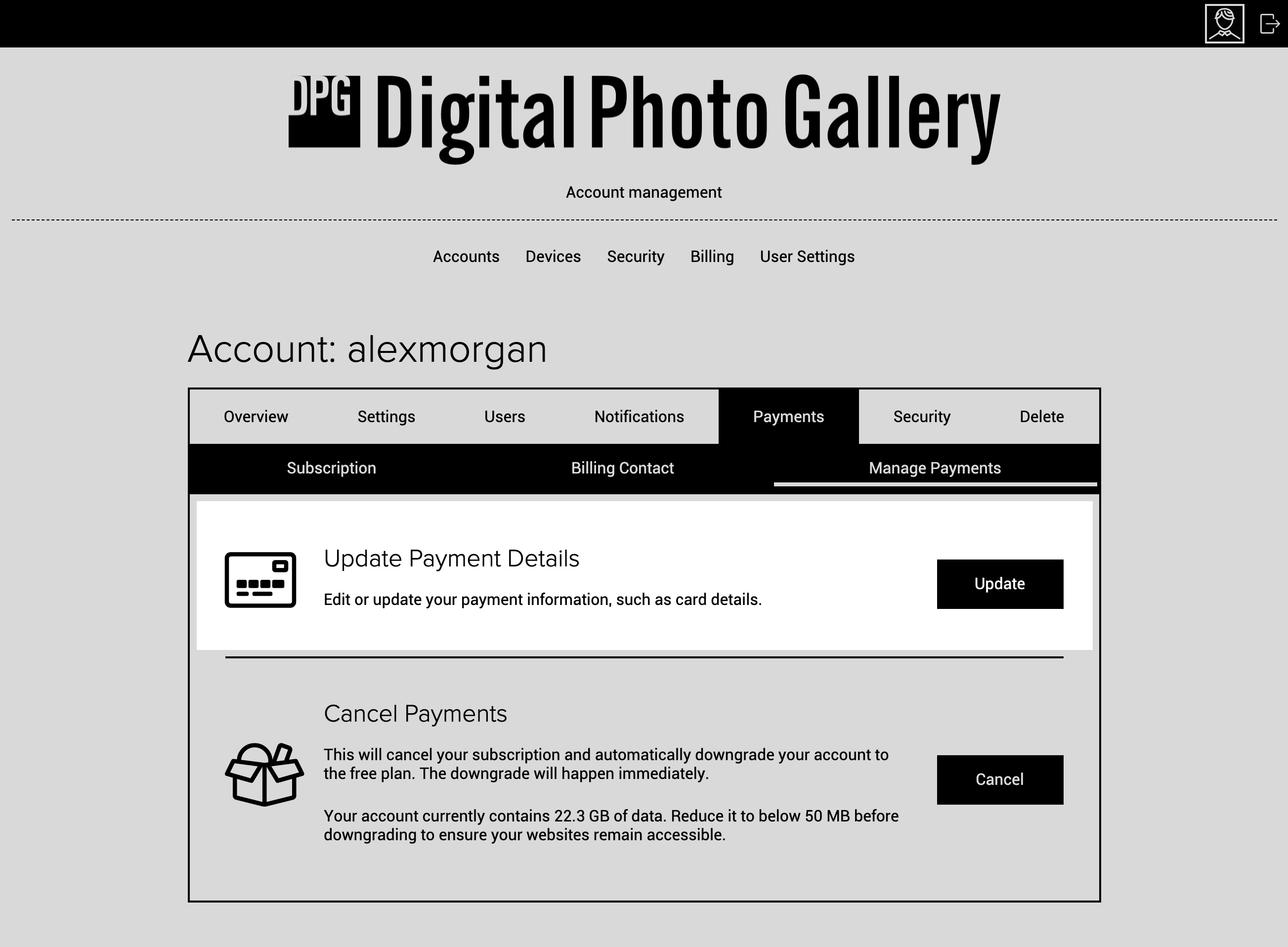 In
Payments
select the
Manage Payments
tab and click the
Update
button.
Update card details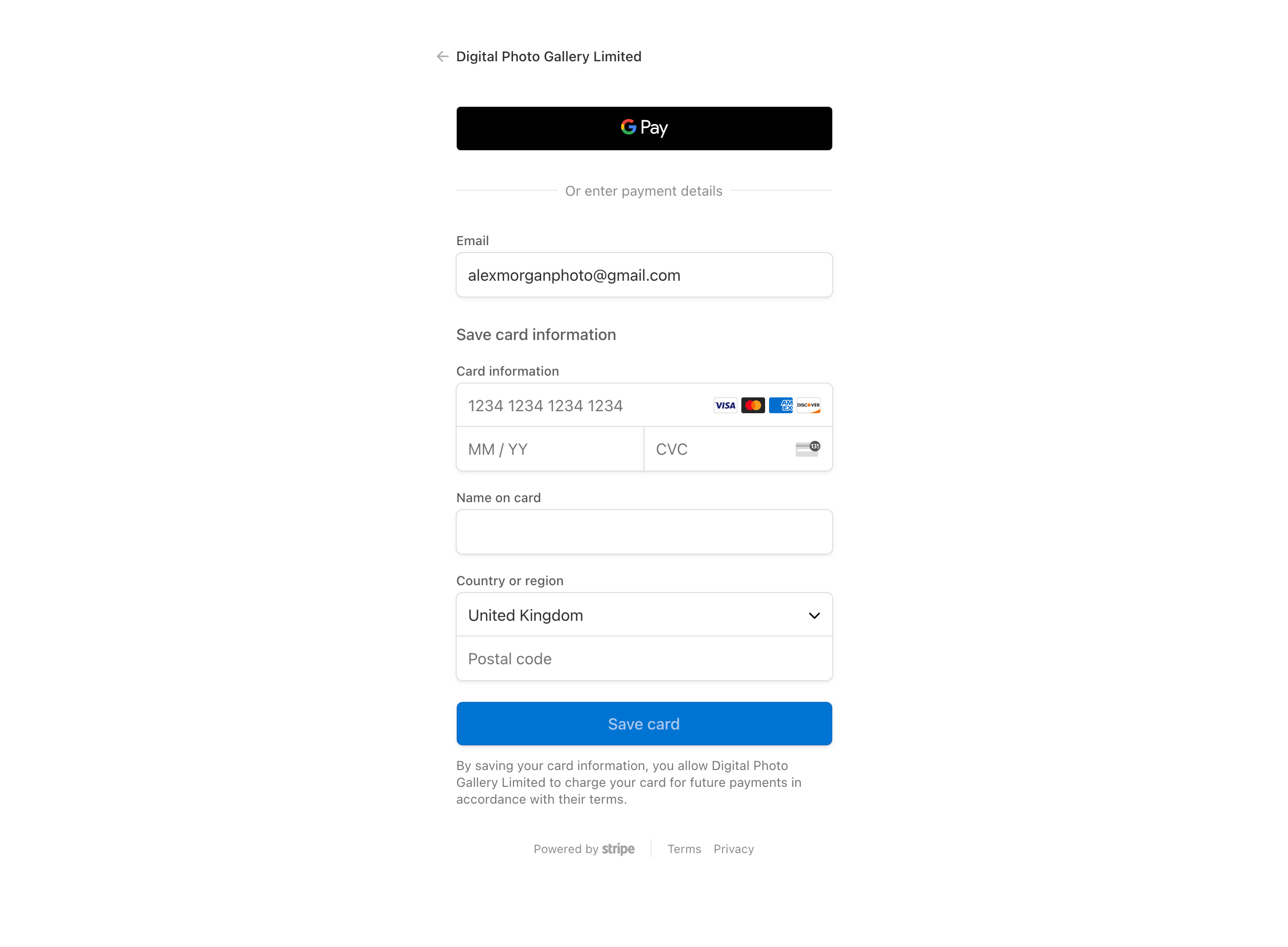 Enter your new card details and click
Save card
. This card will now be used for future subscription payments.