Credits - Credits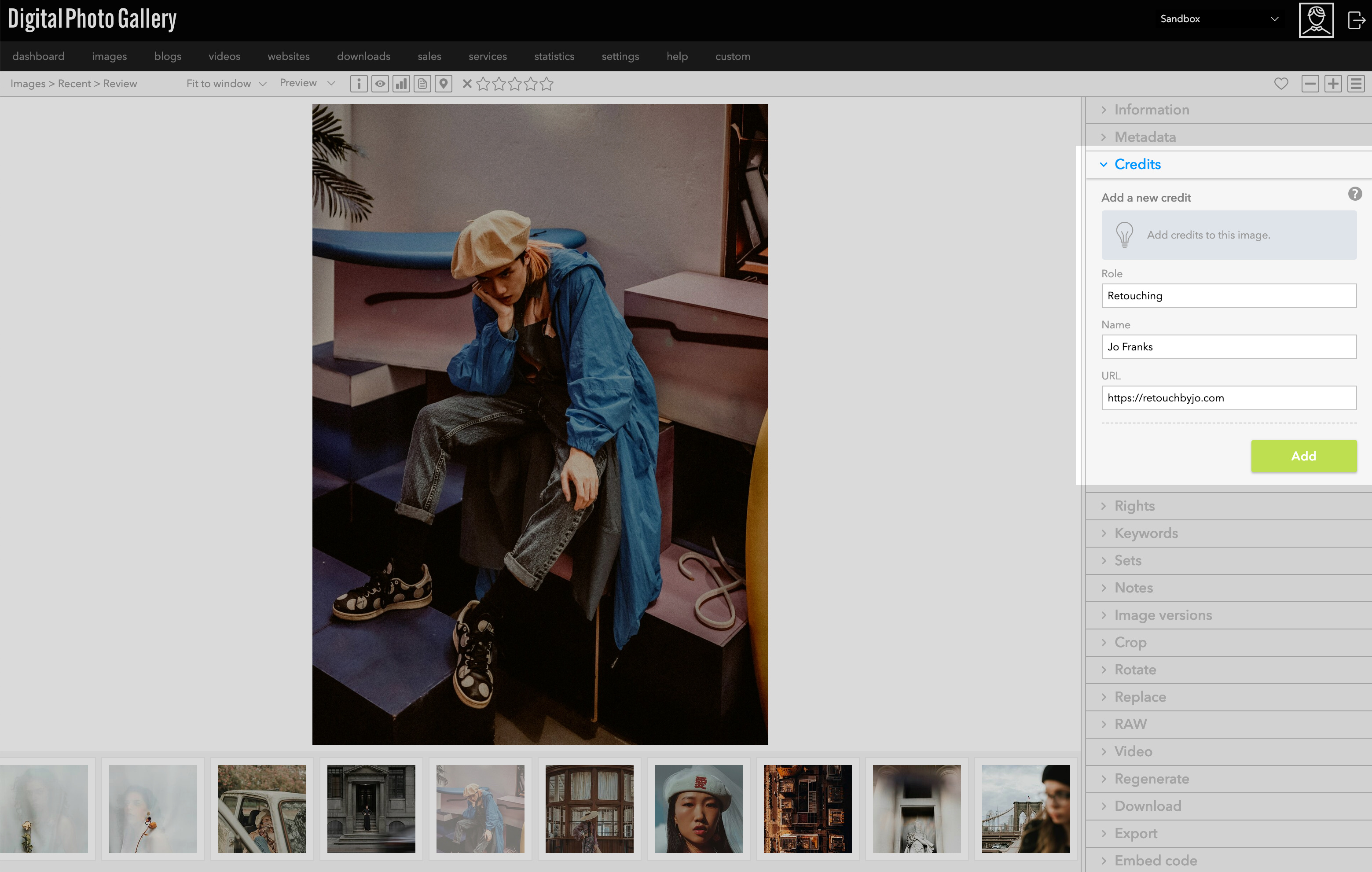 Use the Credits panel to add additional credits to an image.
Enter the Role, Name and URL and click Add.
This information will show alongside the image on relevant pages.
Use this feature for additional team credits. The photographer credit should be added using the
Metadata
features.