PayPal - Linking PayPal account
To link PayPal to your DPG account, you must first sign up with PayPal or have an existing account.
PayPal is an external service outside of DPG and additional fees may apply.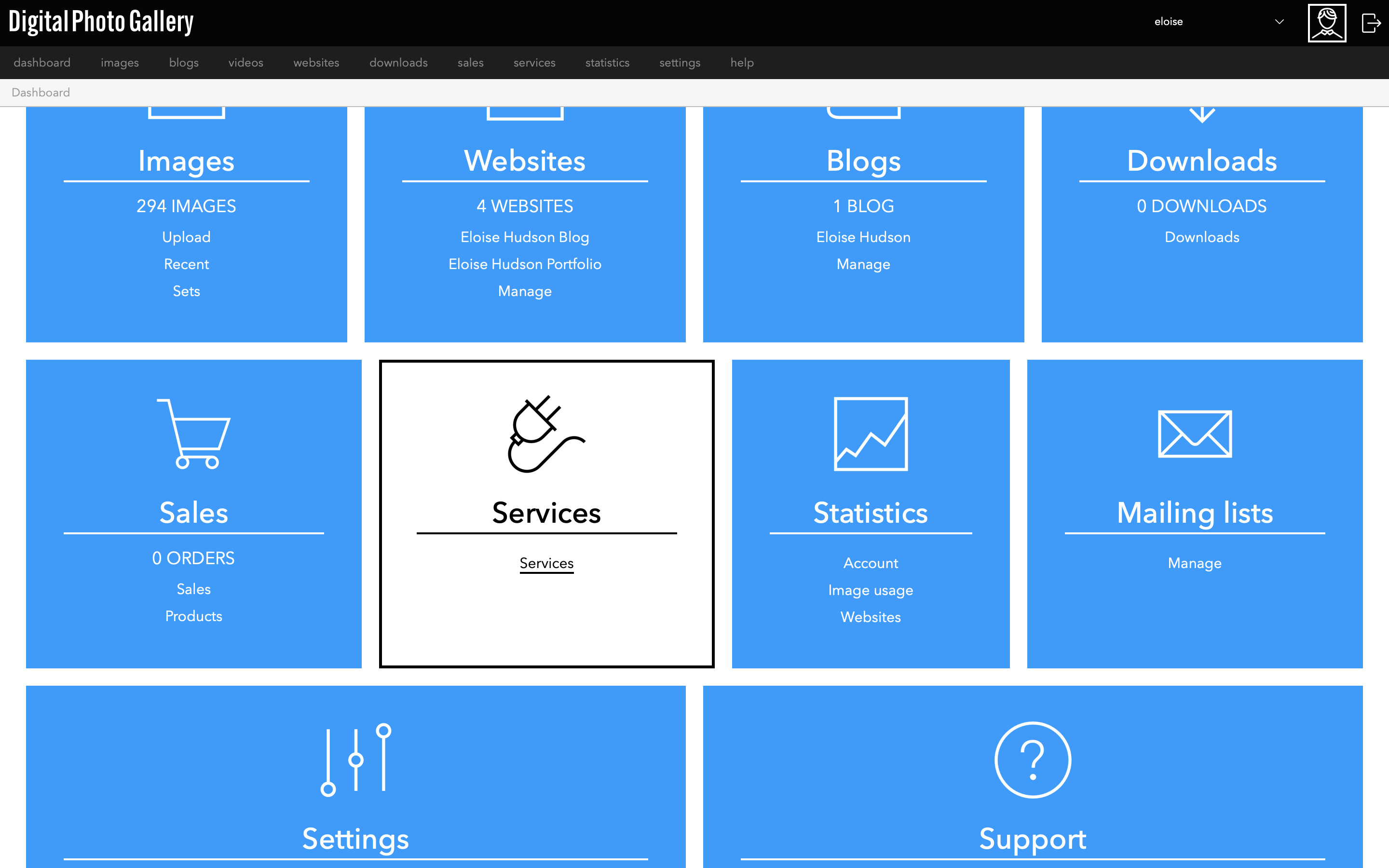 From your Dashboard go to Services.
Go to the PayPal, then Add tabs. Enter the email address for your PayPal account and click Add.
You will now be able to select this account when configuring sales on your DPG website.
You can log in with your PayPal account at
PayPal Developer
to create sandbox buyer and seller test credentials. These allow you to create test orders in your DPG shop by going through every stage of the transaction without being charged real funds. You can link sandbox accounts to DPG by following the instructions above.