Series 3 Blogs - Related posts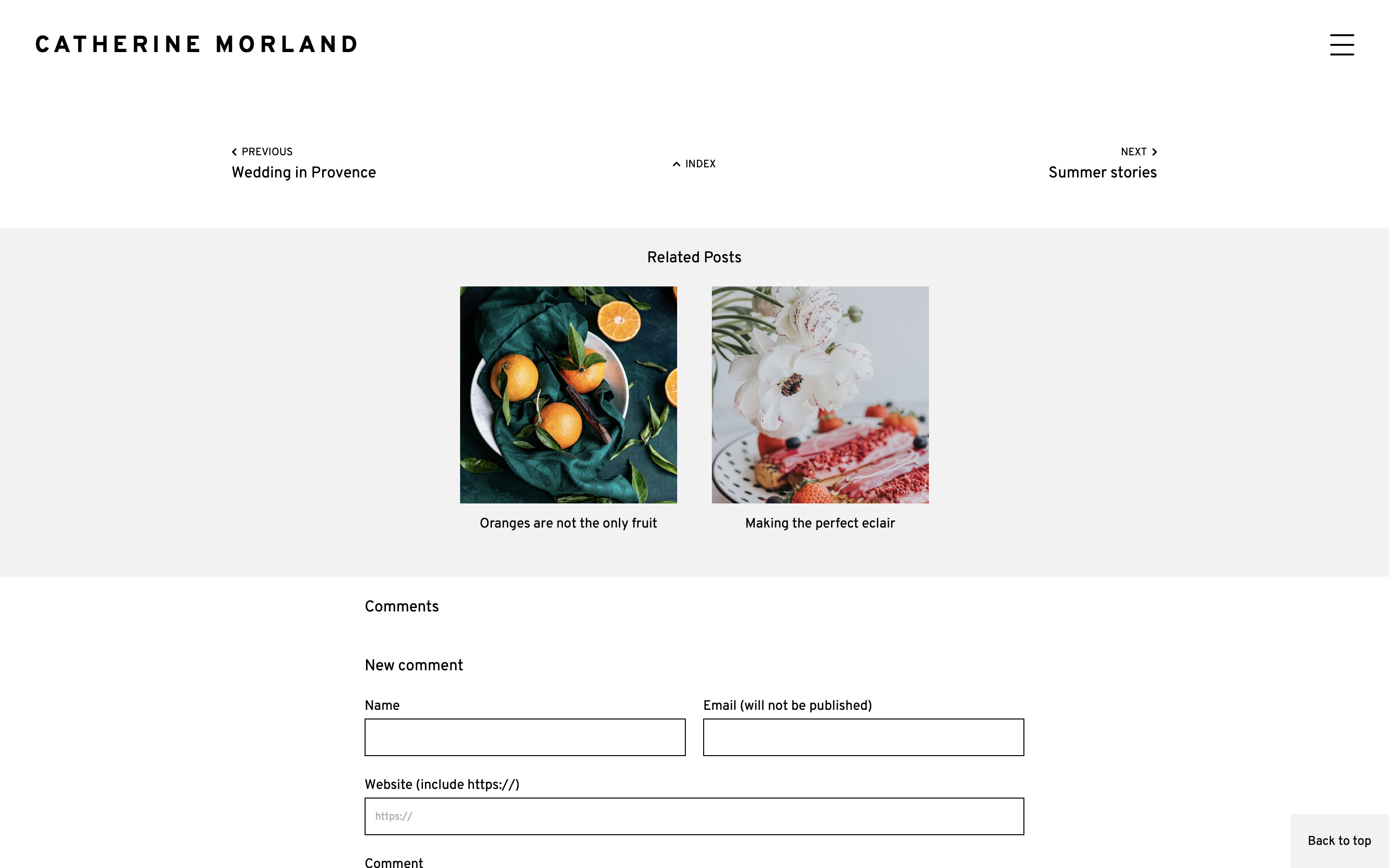 You can select related posts to show visitors additional relevant content at the end of any post.
This feature is new for
Series 3
blog websites. If added, related posts will not be visible on older blog websites.
Adding related posts
In the Blogs section, navigate to your chosen blog post. In the Related posts panel select a post from the dropdown menu and click Add. You can continue adding posts by repeating this process.
Adding related posts will reload the page, so make sure your blog content is saved in the post editor.
To remove a related post, click the 𝖷 icon.