Versatile Splash - Template overview
The Versatile Splash is a special micro site template which has just one purpose - it allows you to create a splash page which is a gateway to other content.
You may have multiple DPG sites, such as a photography portfolio and a client area. You may also have a blog, e-commerce site or social media profiles. A splash site is a great way to bring together your various web presences to create one eye-catching homepage.
The Versatile Splash is a standalone template. It can be used with all other templates and existing DPG sites, as well as to link to non-DPG sites.
Content layout
The Versatile Splash layout is based on the content in its attached set and adapts to the number of images or videos.
For the best visitor experience we recommend using no more than six sections.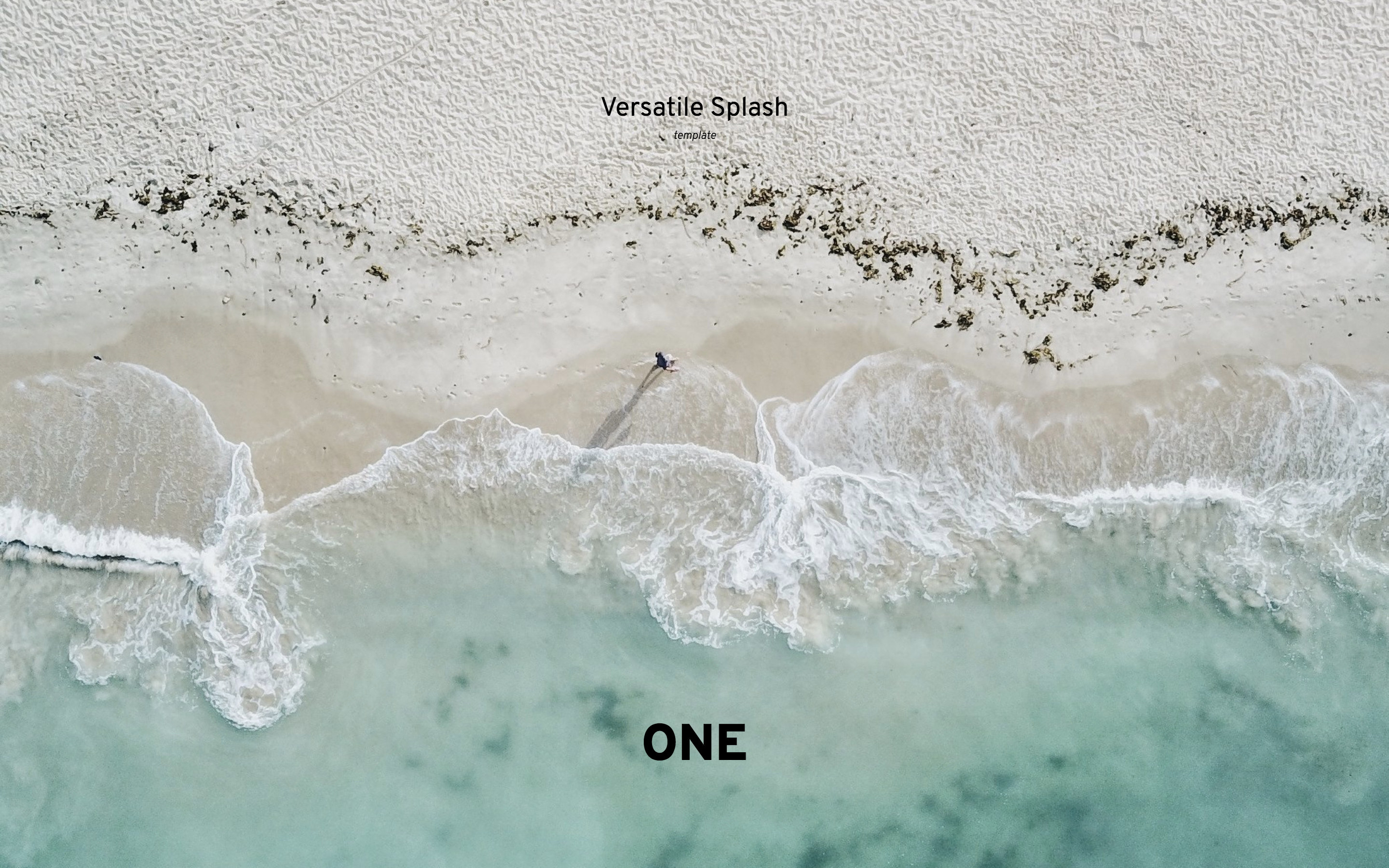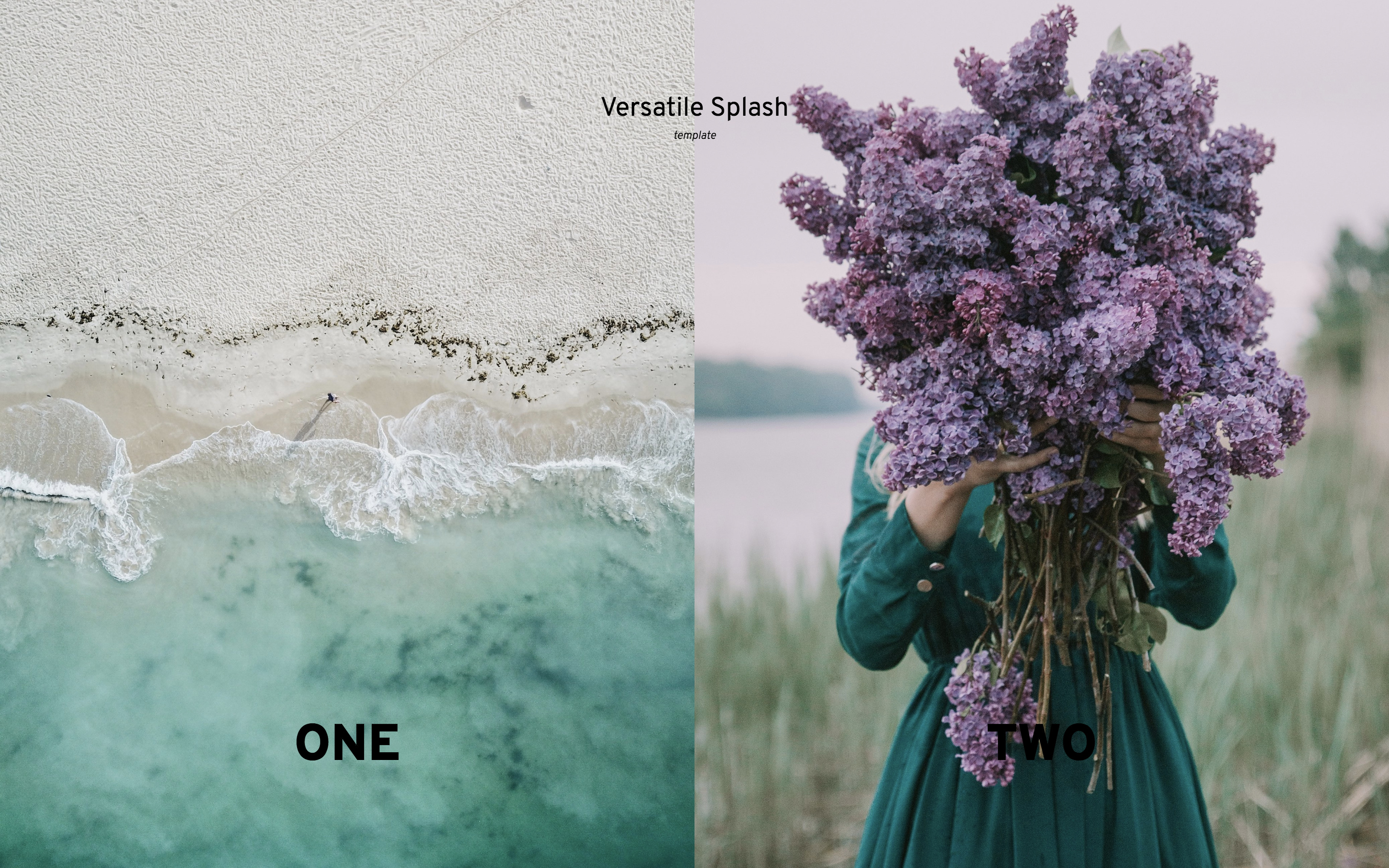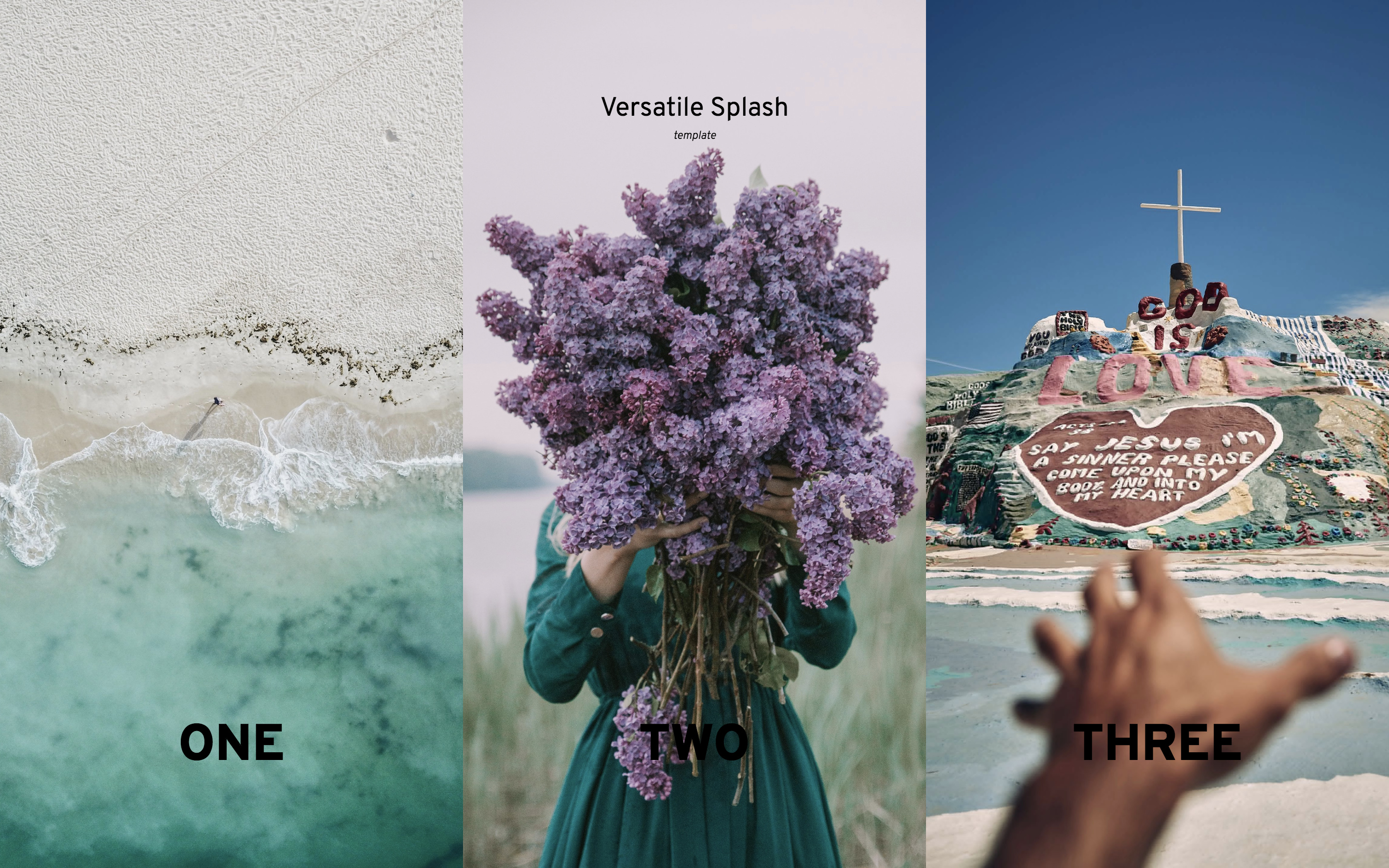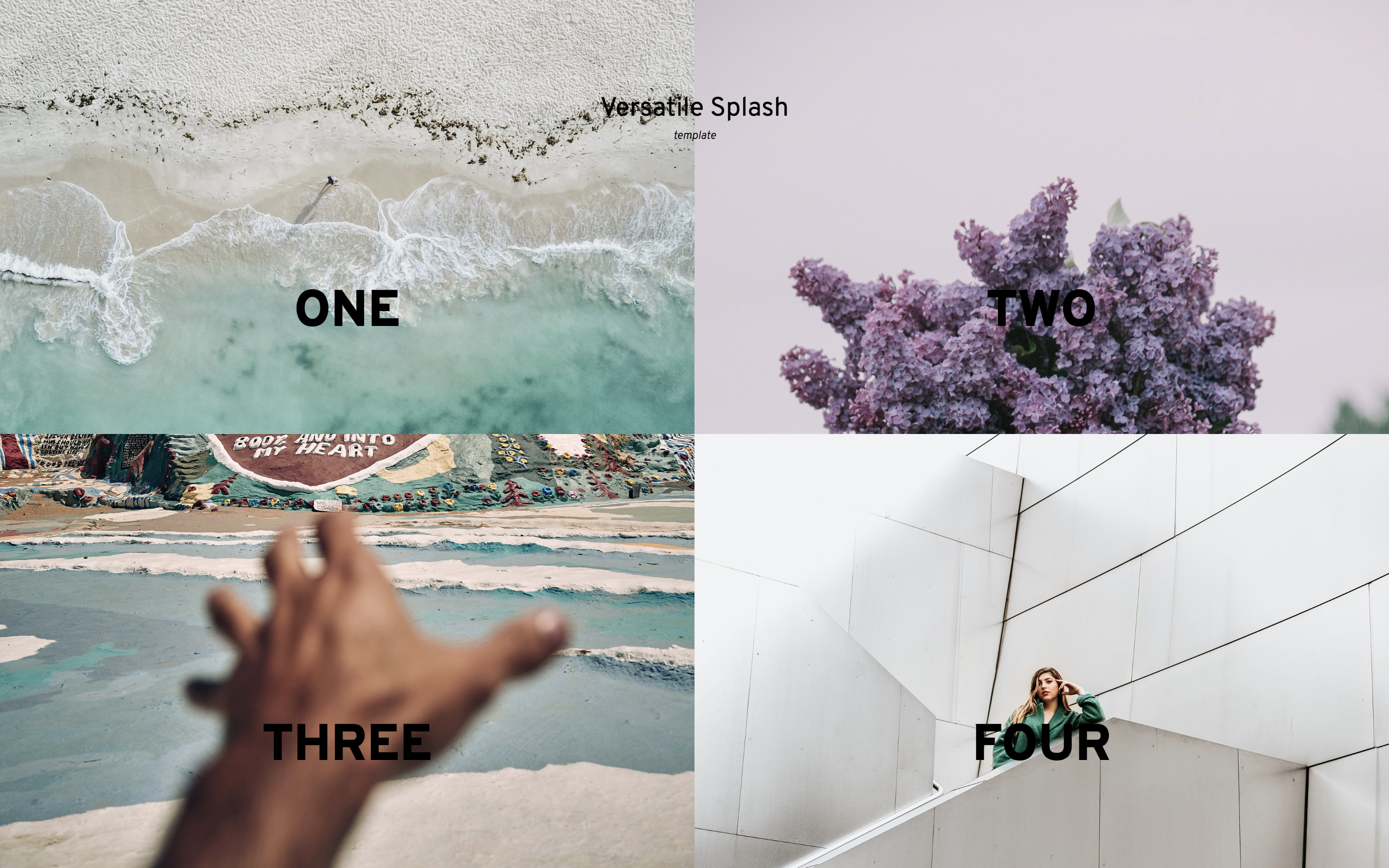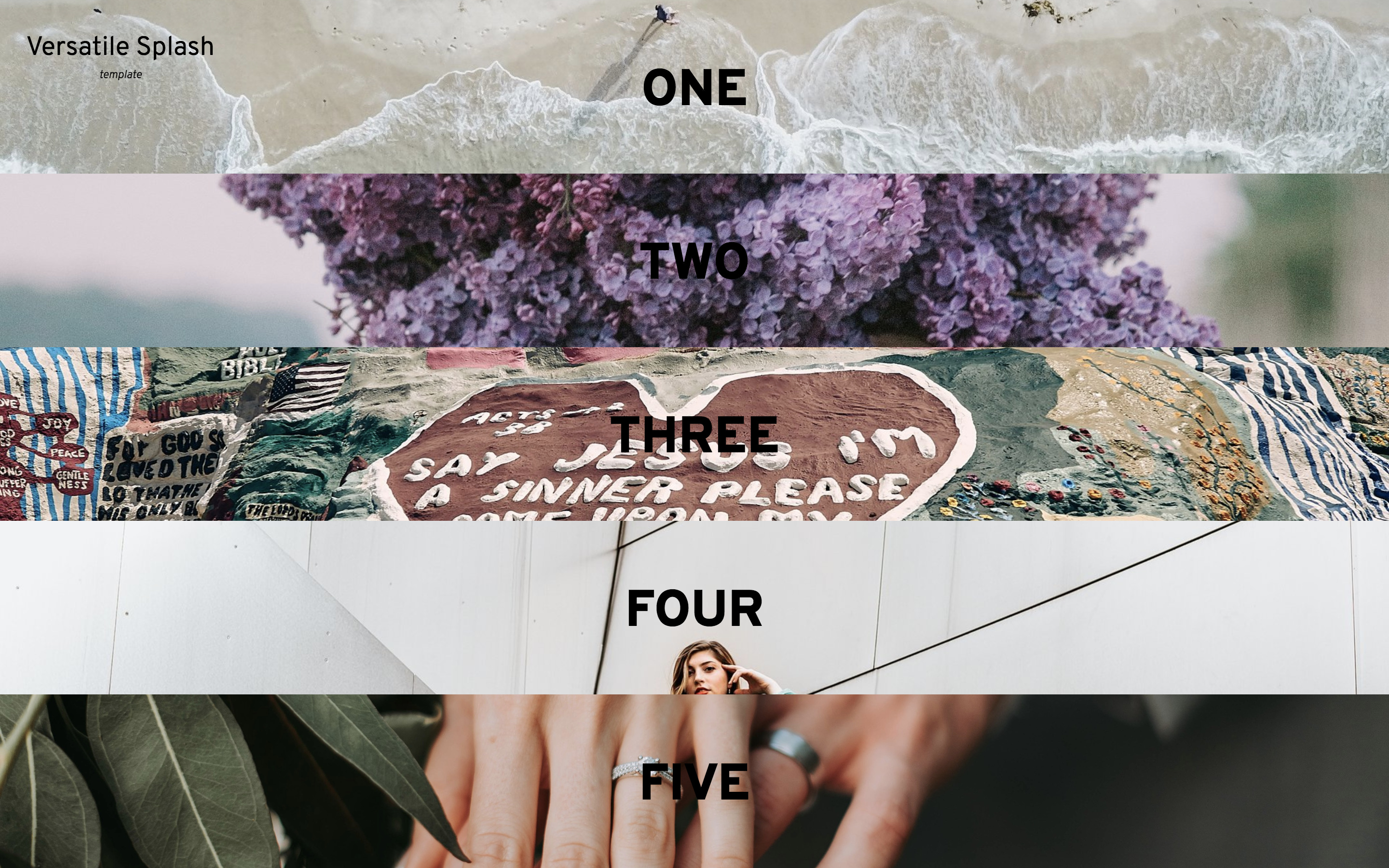 With five images or more, the layout will continue expanding as banners.
Mobile layout
On mobile devices, the layout automatically turns into horizontal banners.