Products - Similar items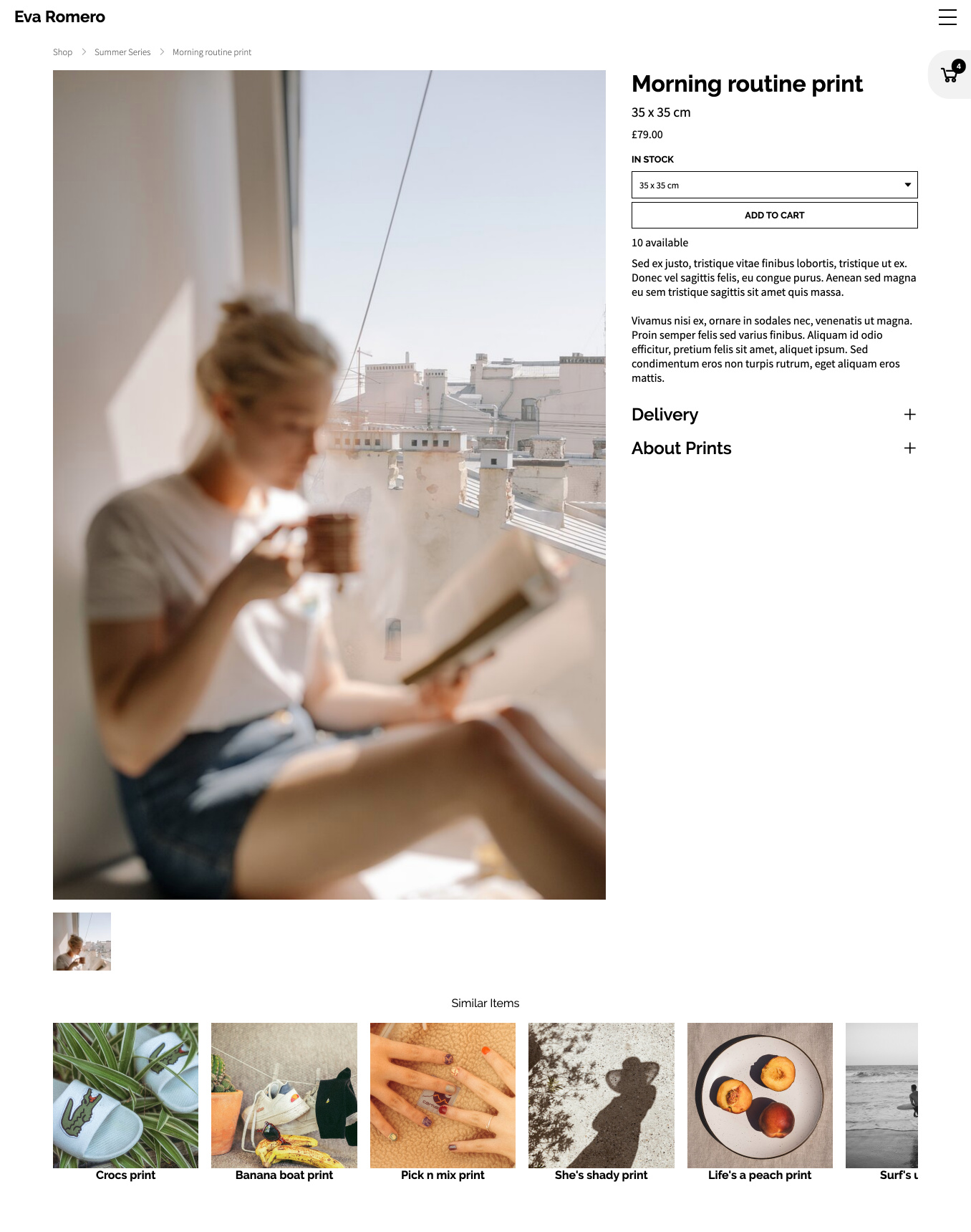 Similar items are automatically populated from the other items in the same set as the selected item.
Enabling similar items
From the website screen click the Pages tab. Click the Edit button on the shop page and select the Content tab. Switch the Set navigation toggle to the on position and click Update.