Legacy: Series 1 and 2 Sales - Postage calculations
The following article is outdated. Websites created before 8th June 2021 may not have our latest sales features. Follow the
Dedicated Shop Guide
to get started with our improved ecommerce template or if you need help with sales on an older site email
support@digitalphotogallery.com
for help.
Postage Calculator
If you are shipping items internationally, you may want to set up a number of different postage rates.
Using your PayPal Business account, you can enable Postage Calculations and set up Flat Amount or Percentage rates for different currencies. This will be automatically applied to customers at checkout.
Steps
While logged in to your PayPal account, go to Tools, or click on Tools > All Tools from your PayPal navigation bar.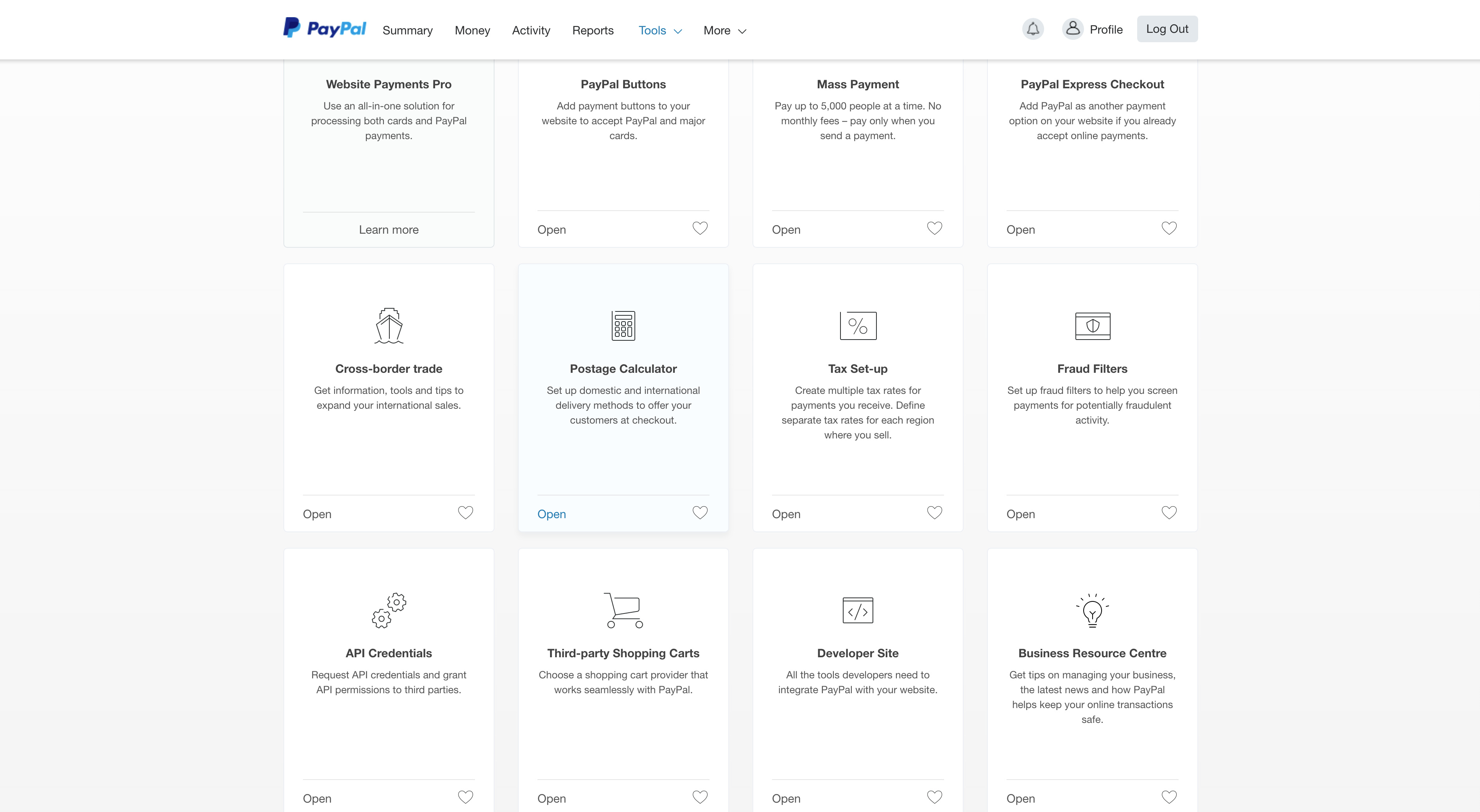 Select the Postage Calculator tool.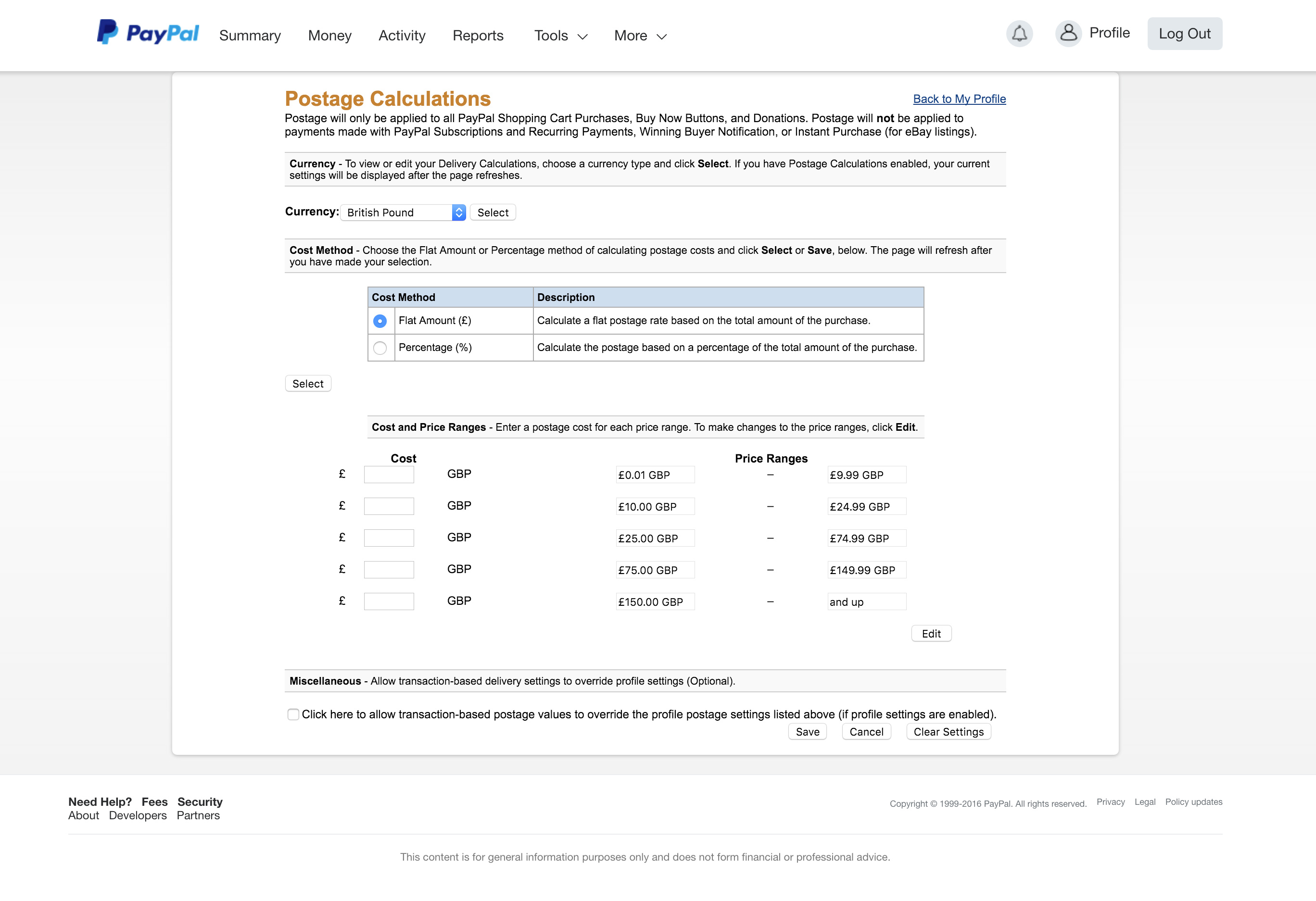 Enter your postage rates.