Classic Masonry - Gallery pages
There are several different Gallery pages to choose from when it comes to presenting your work. The defining characteristic of this template is the masonry grid index view, which is a multicolumn gallery that scales with the width of the display.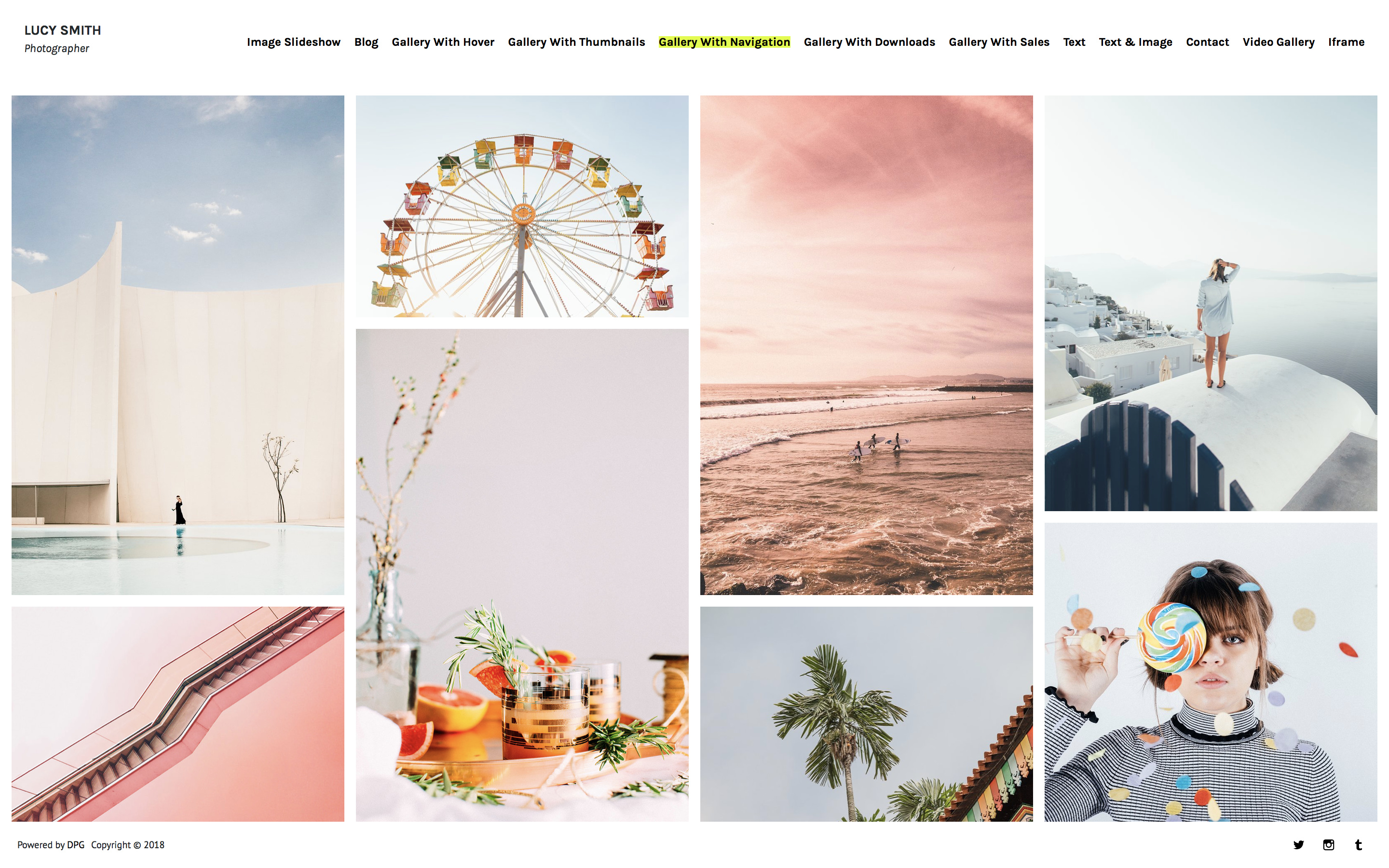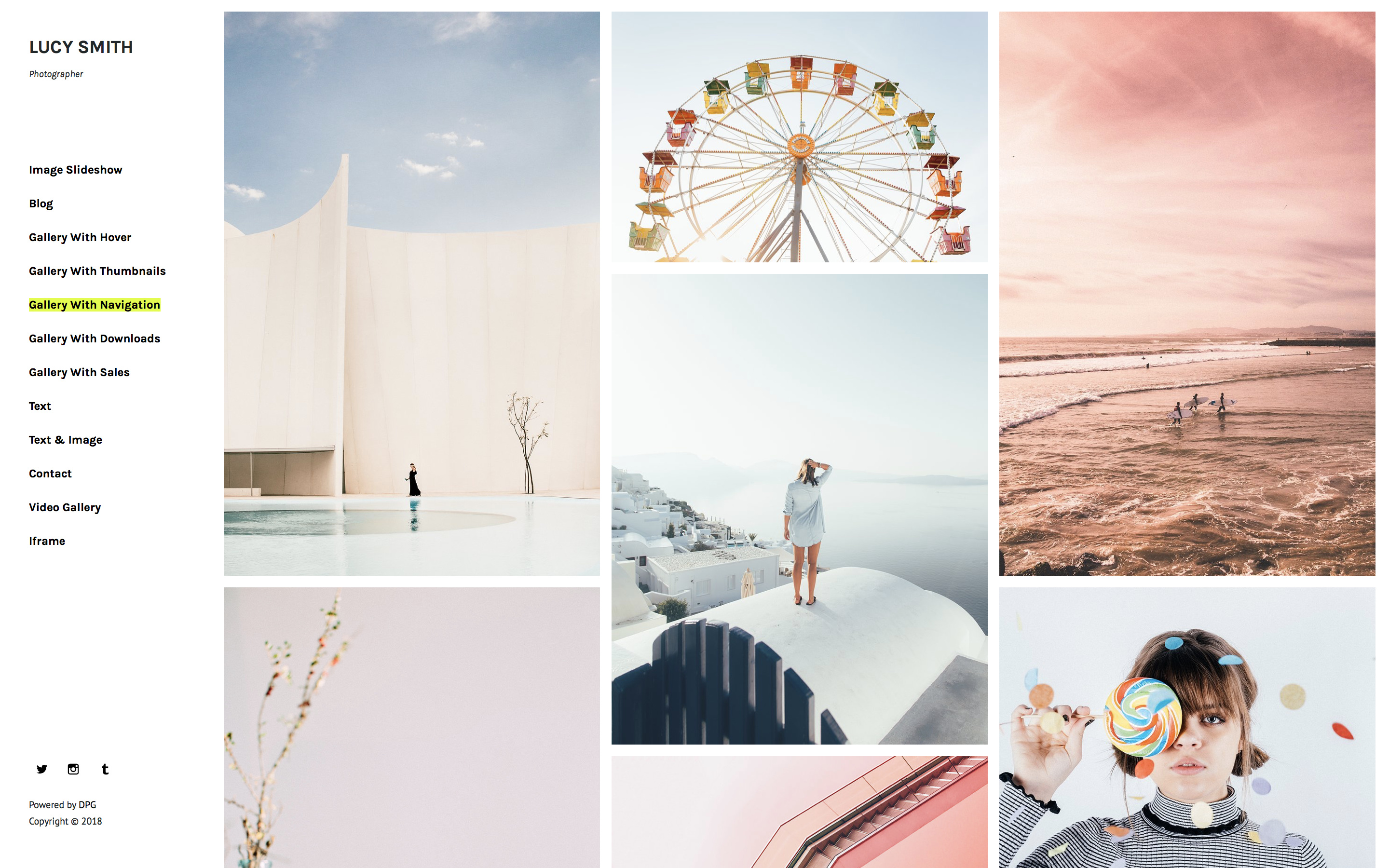 This is an example of the masonry grid in both Sidebar and Top Bar layouts. You can customise the size and appearance of the grid in the Design section of your website.
Like all pages across DPG sites, this page supports images, animated GIFs and inline video.
Gallery page types
A site can use multiple different gallery page types, so you can choose the best way to display your content. The main difference between the gallery pages is how visitors navigate through the gallery.
Masonry Gallery With Navigation
You can also use icons in addition to or in place of the text.
Masonry Gallery With Hover
As hover states do not work on mobile devices, by default the Hover gallery shows image information underneath on mobile.
Masonry Gallery With Thumbnails
Masonry Gallery With Downloads
Don't forget to
enable downloads
if you've created a Downloads page on your site.
Masonry Gallery With Sales
See
Sales
for more information.
Sets view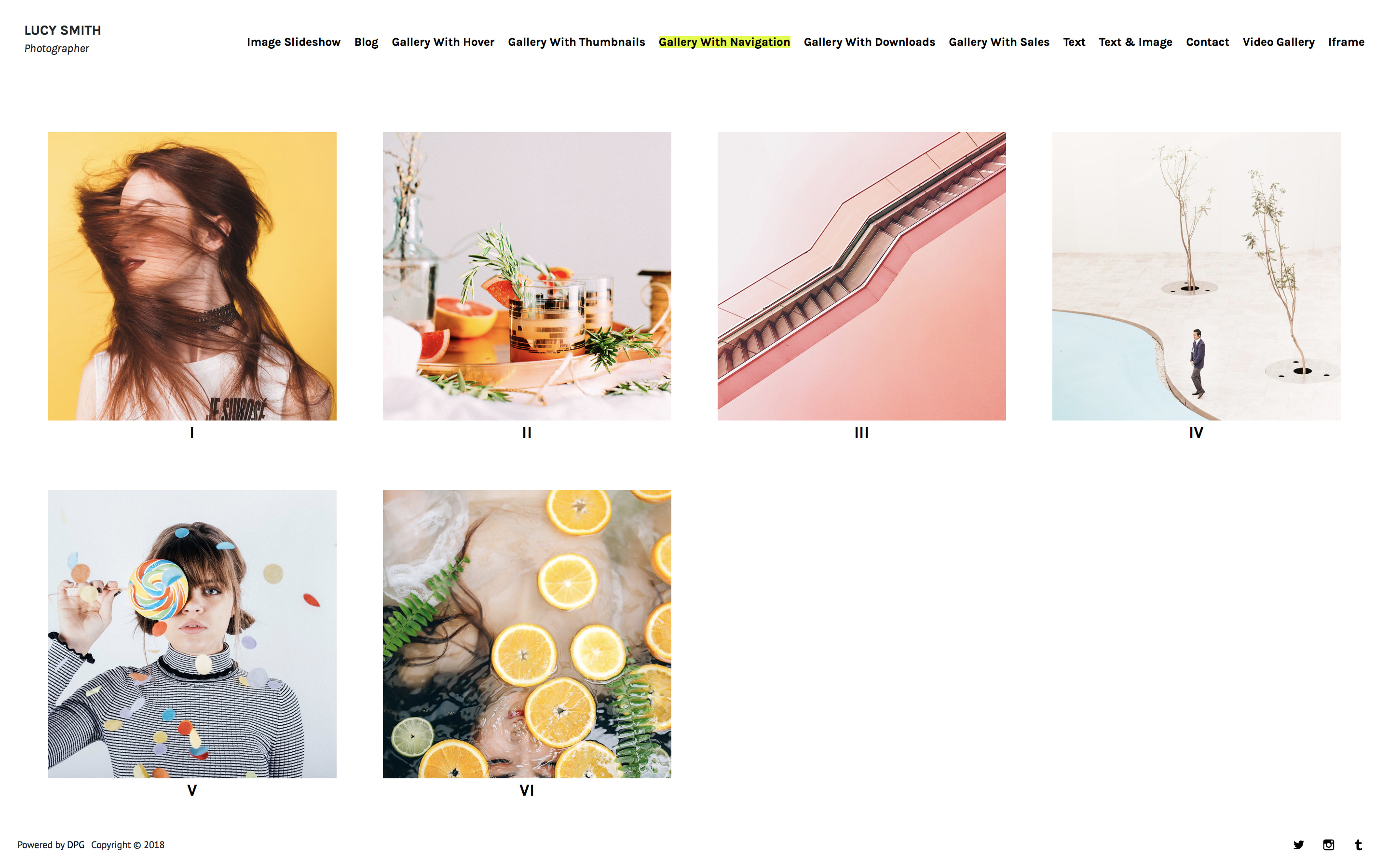 If you have a larger body of work, you can easily organise it into themes or projects by creating sets inside any Gallery page.