Classic Masonry - Page types
The Classic Masonry template has two layout options: Sidebar and Top Bar.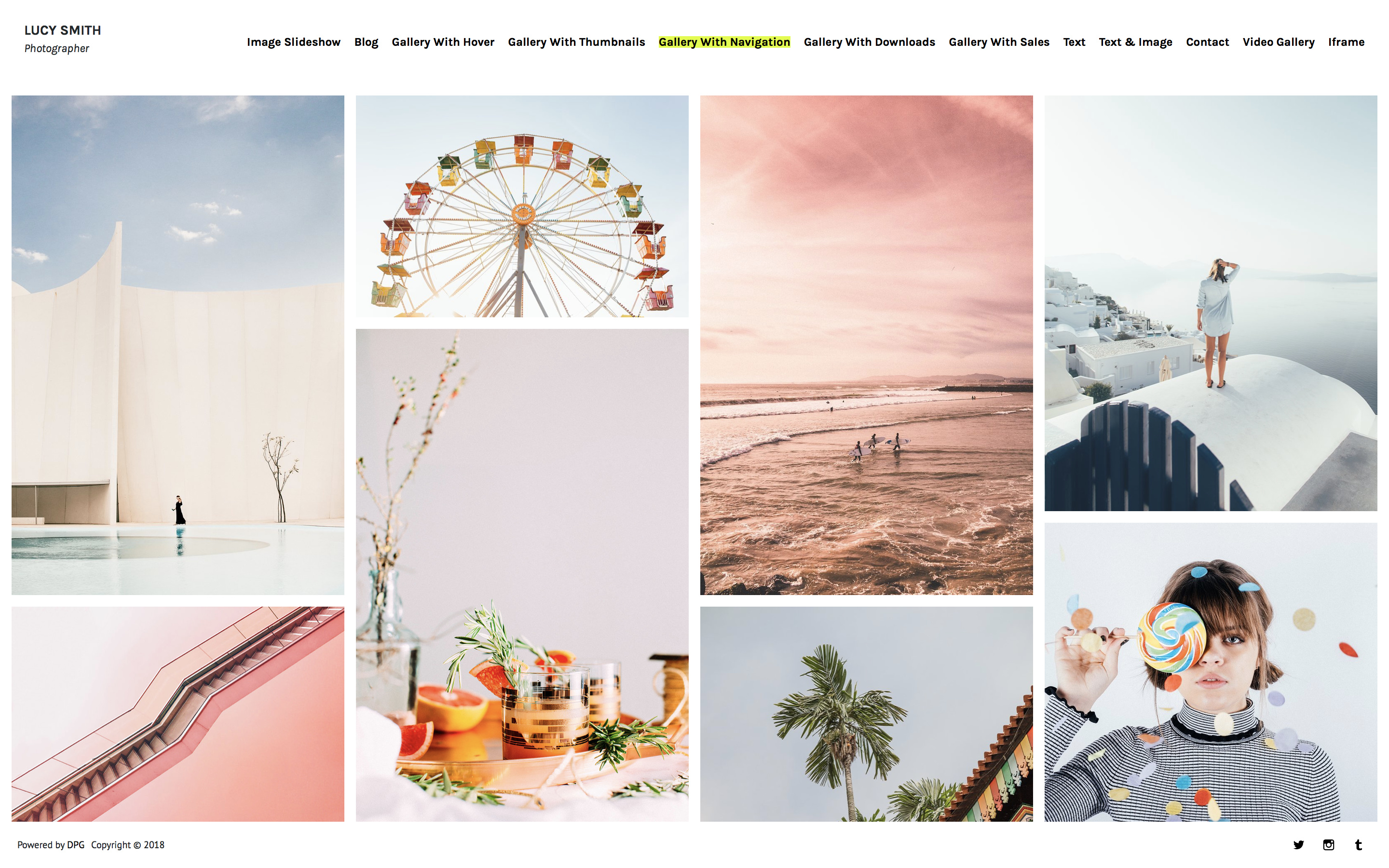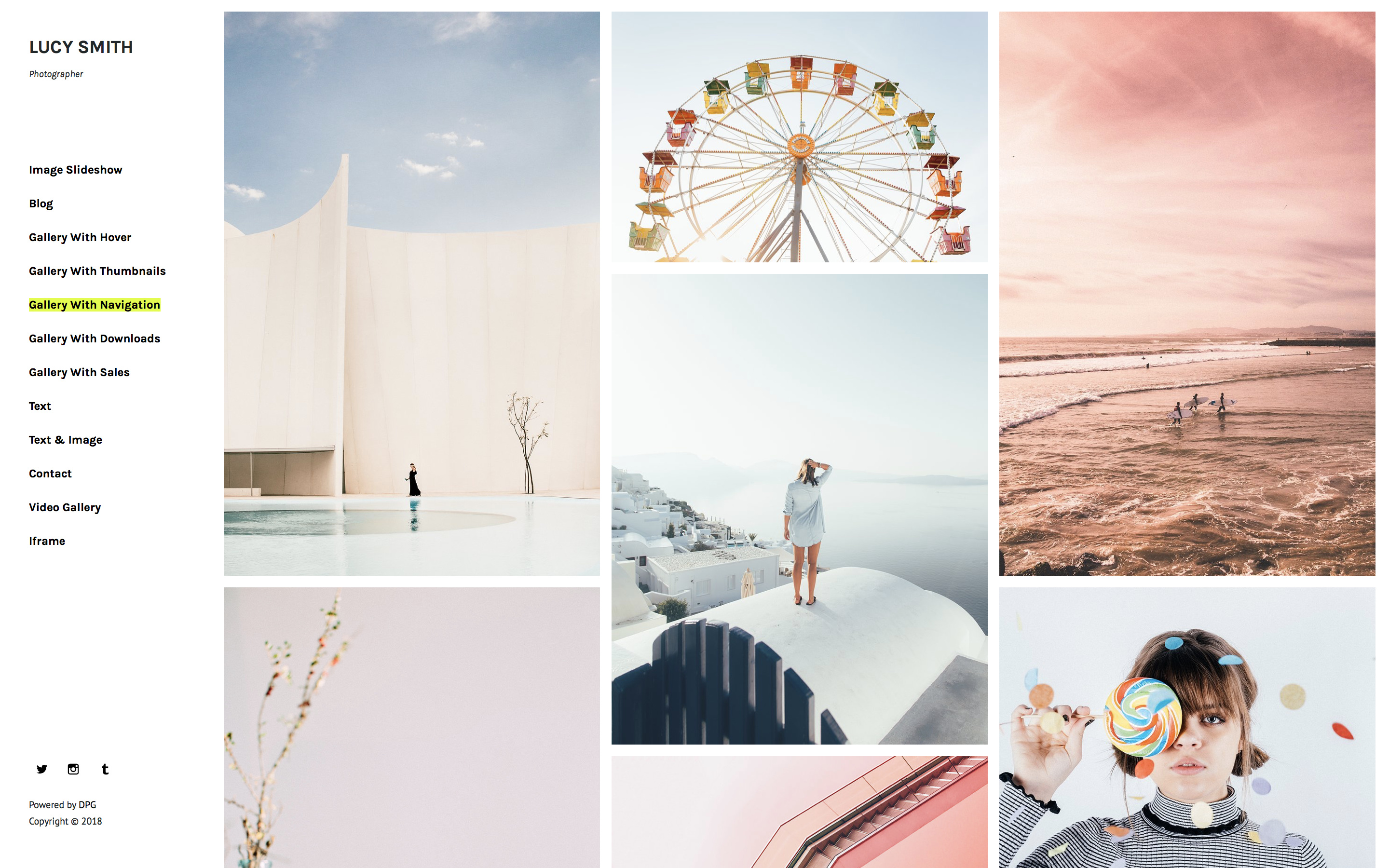 Below, you can see examples of each available page in this template, or view a live demo by clicking this button: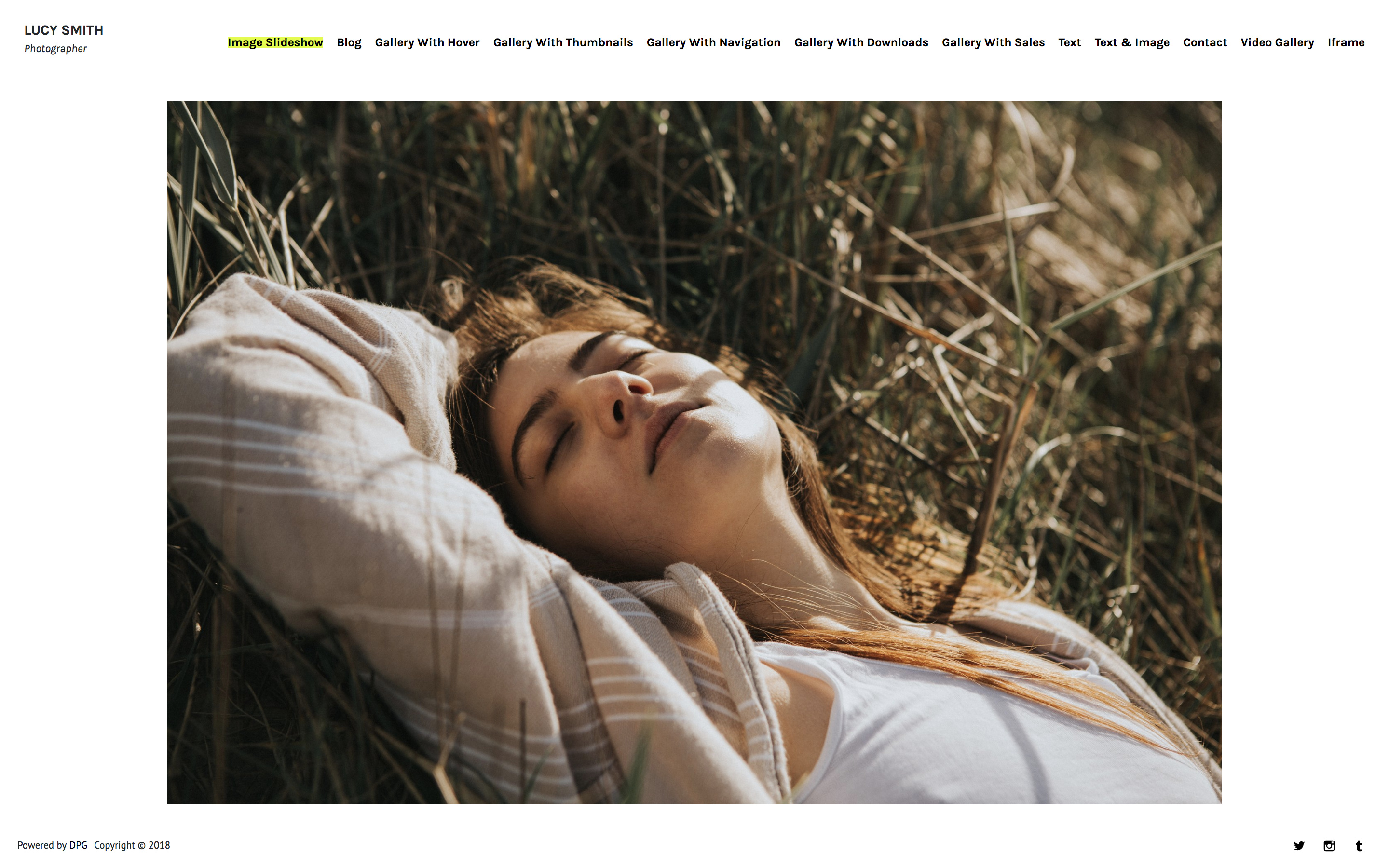 Image Slideshow - ideal for homepages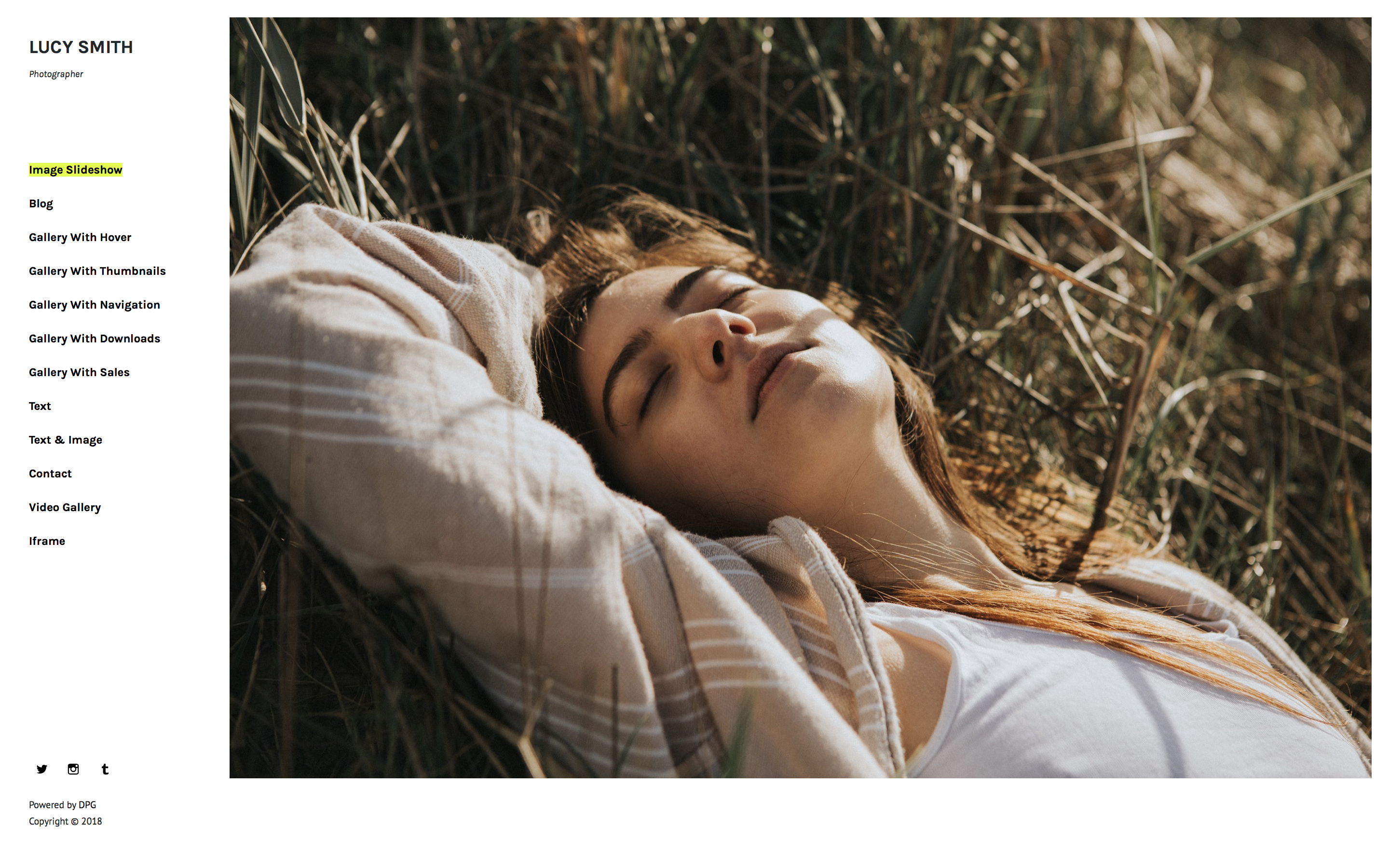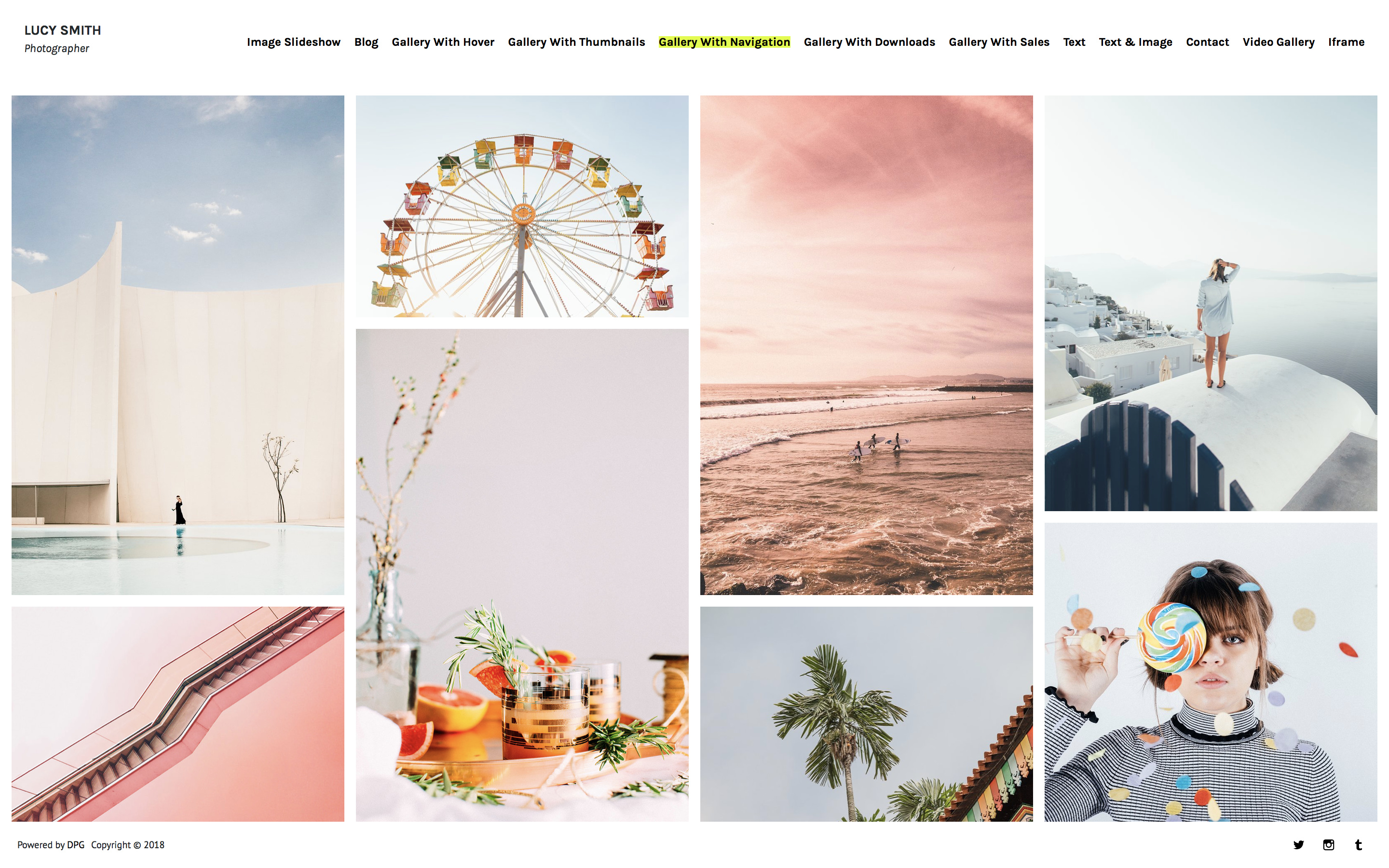 Masonry Gallery With Navigation
,
With Hover
and
With Thumbnails
- galleries with tiled multicolumn grid which supports images, animated gifs and native video. Each Masonry Gallery can display content in sets view, masonry index view and individual image view.
See
Galleries
for more details.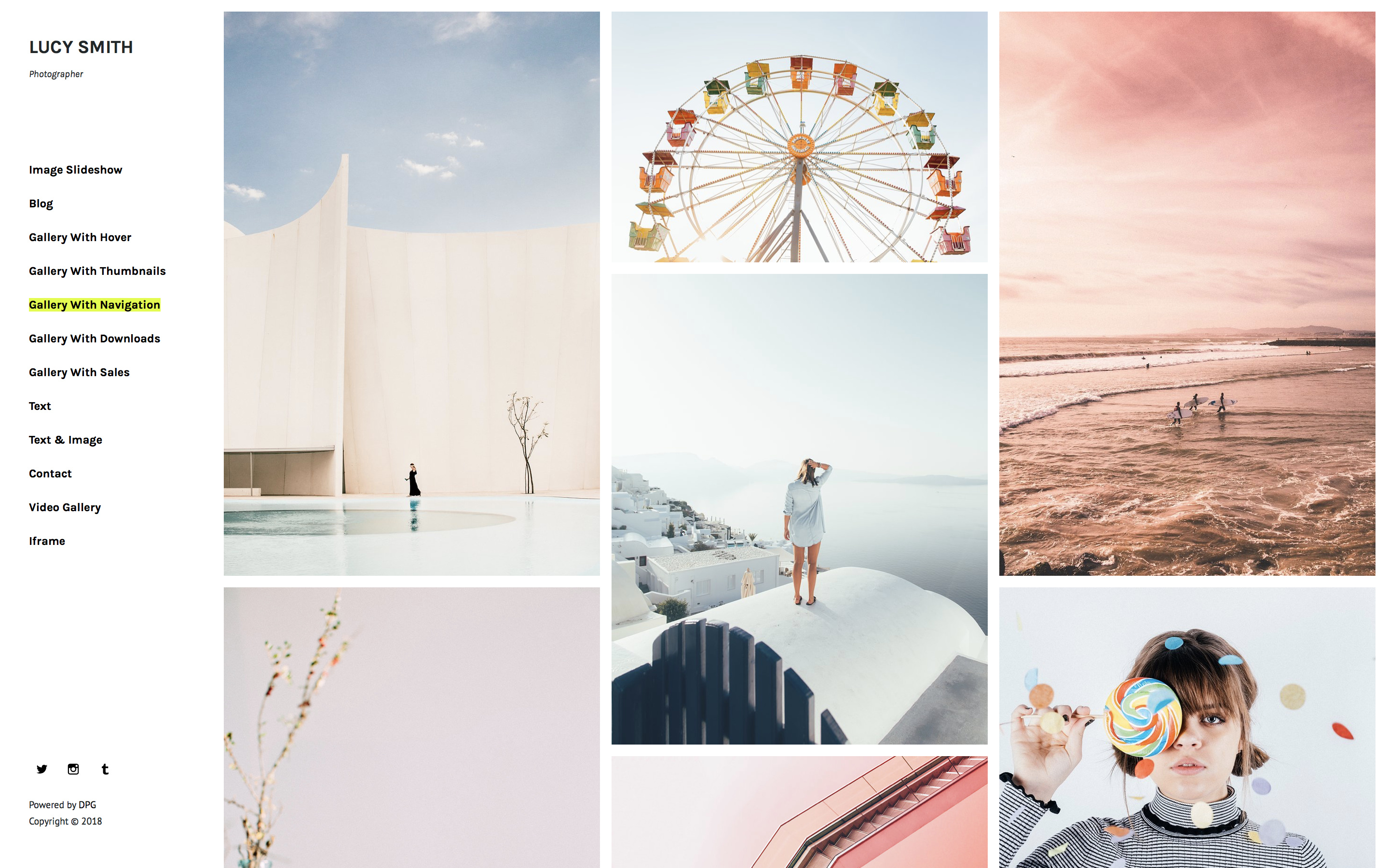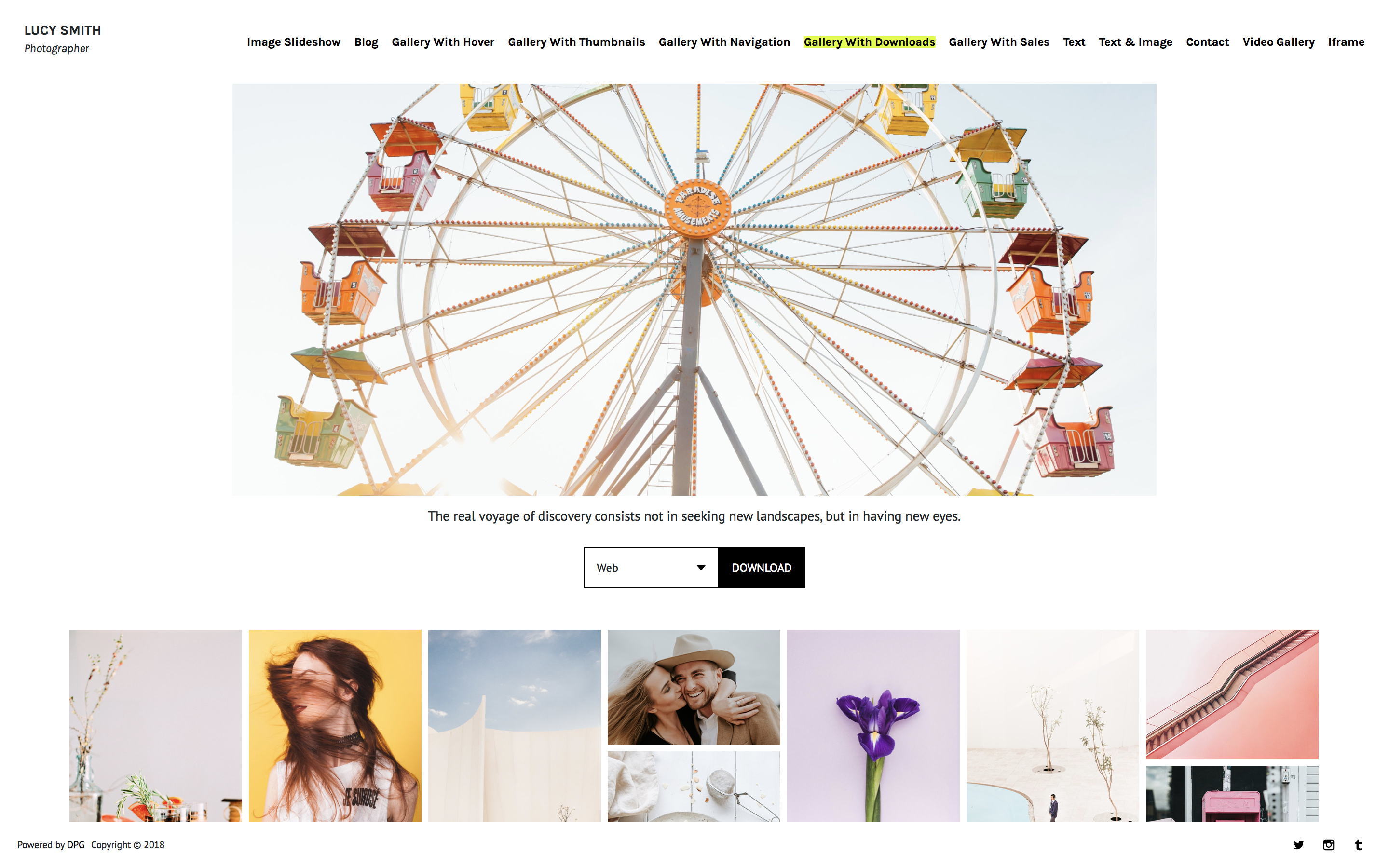 Masonry Gallery with Downloads - enables visitors to download your chosen image versions.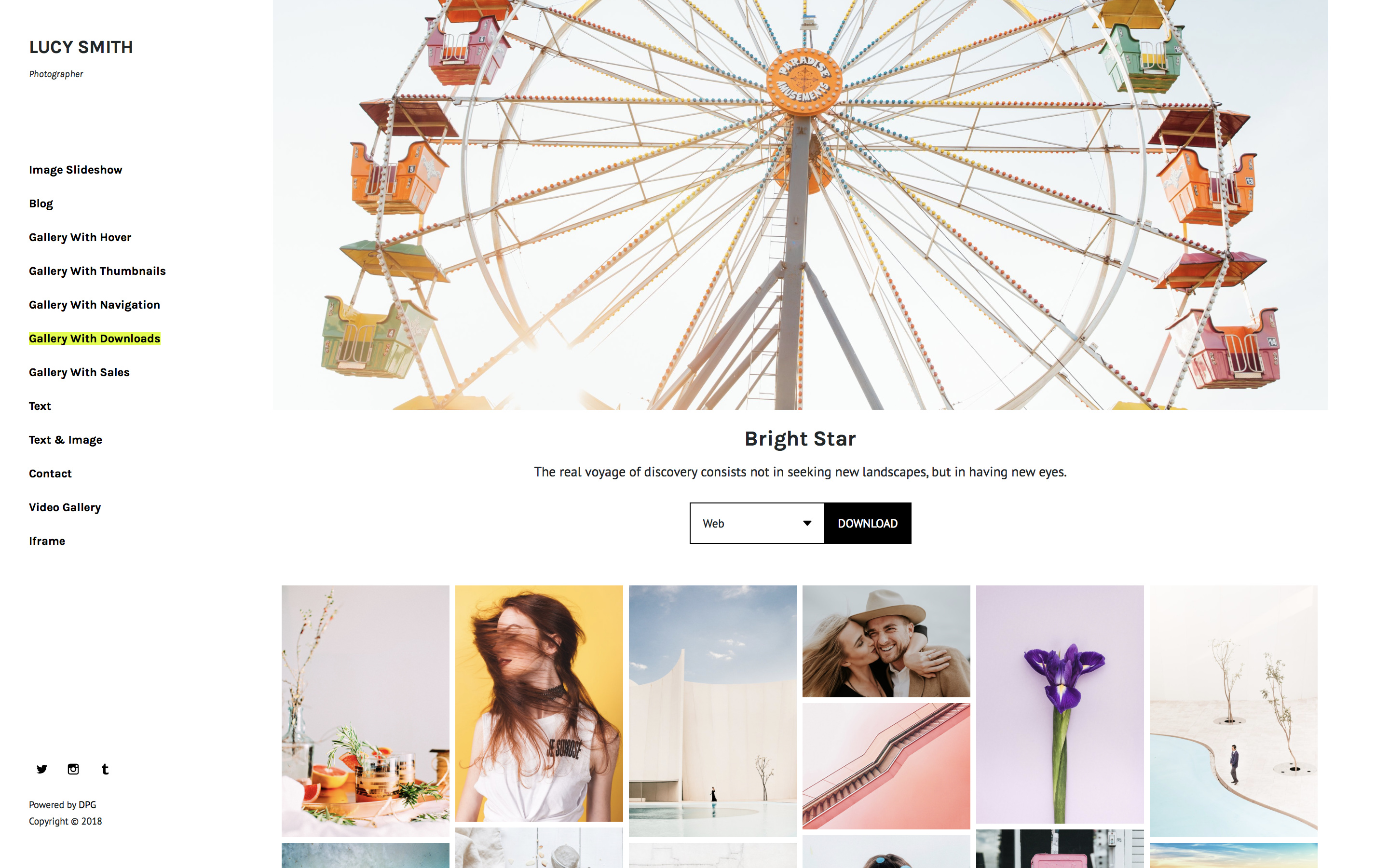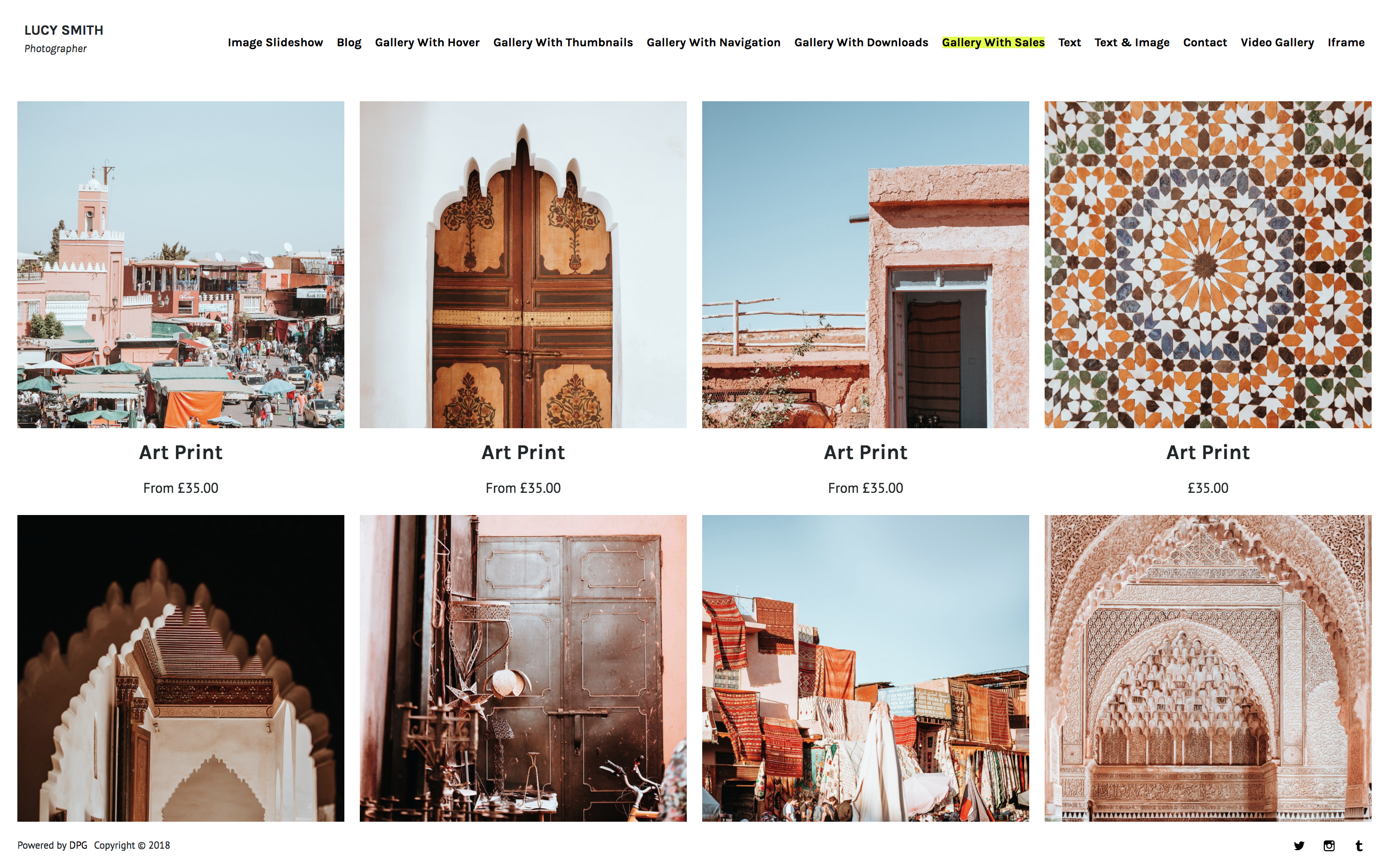 Masonry Gallery with Sales - use to sell products or services via your connected Paypal account.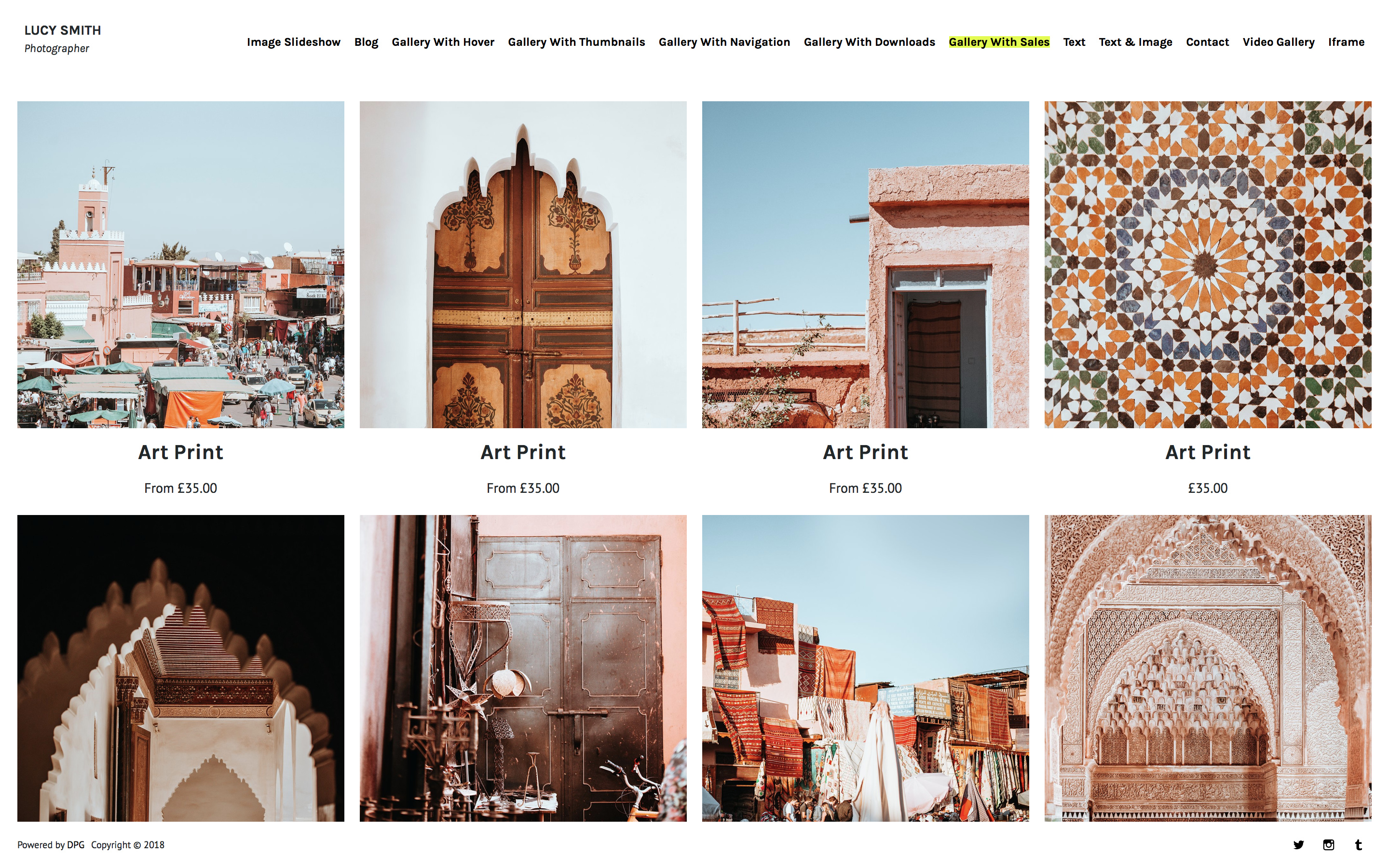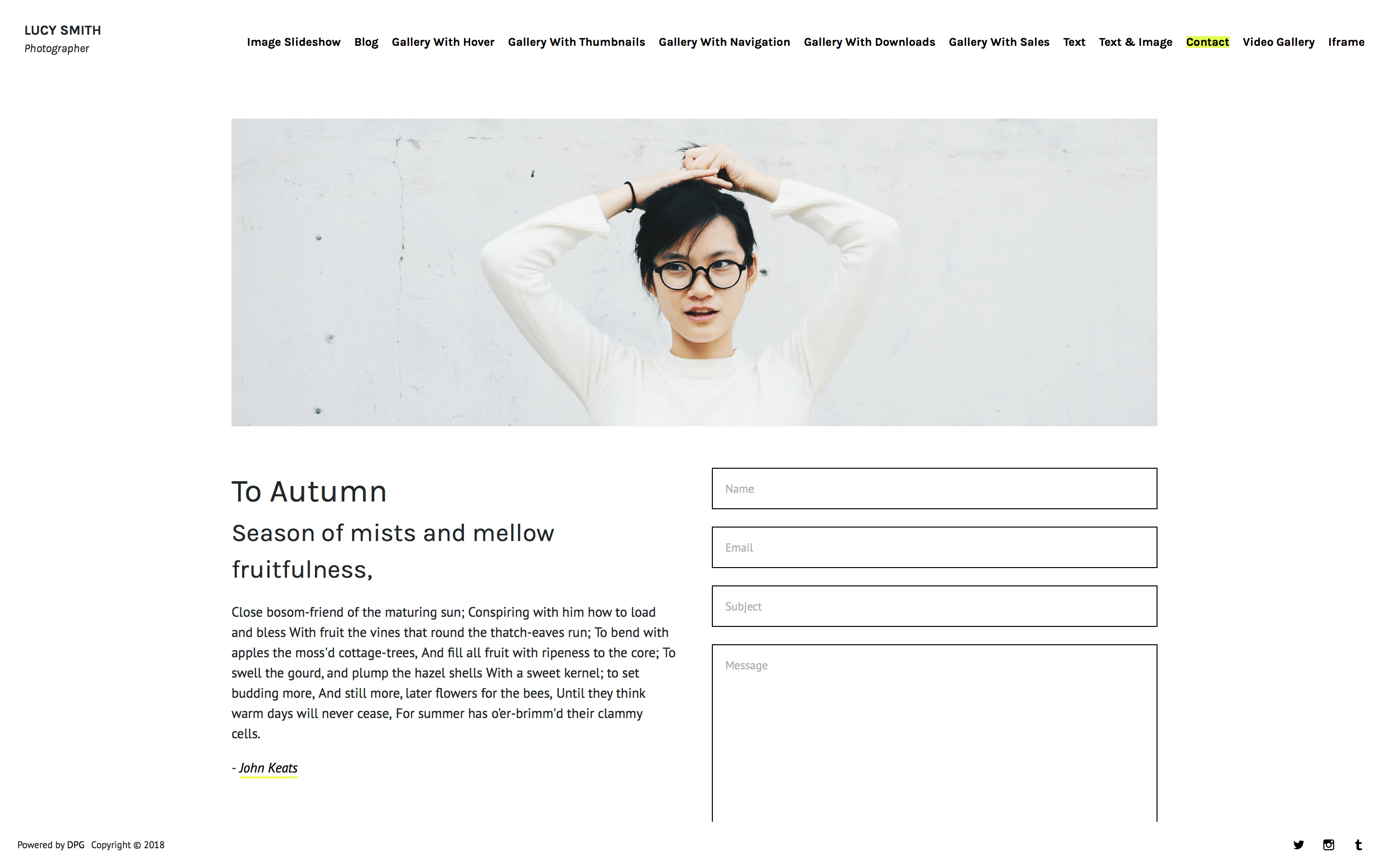 Contact - two column layout with text and contact form.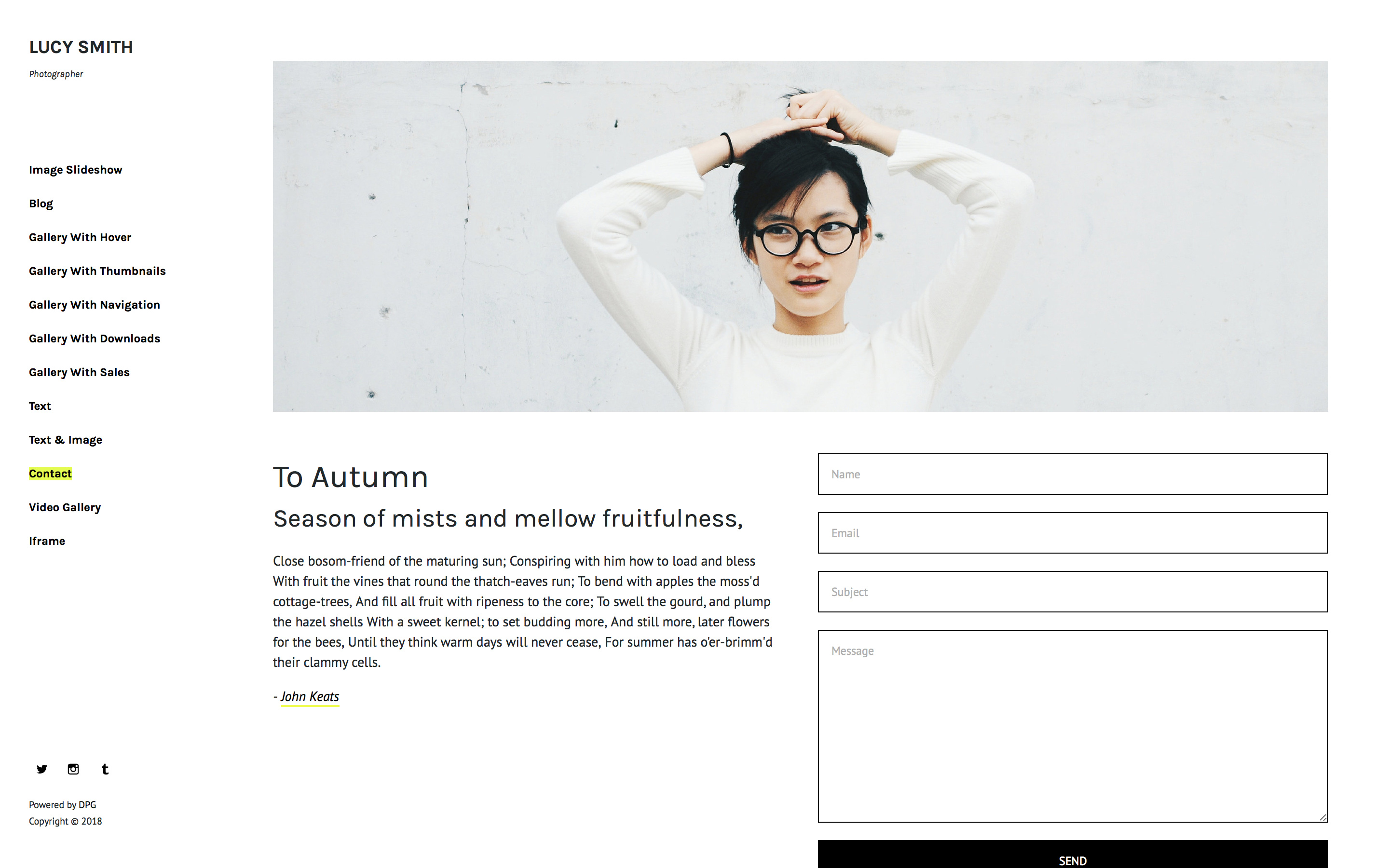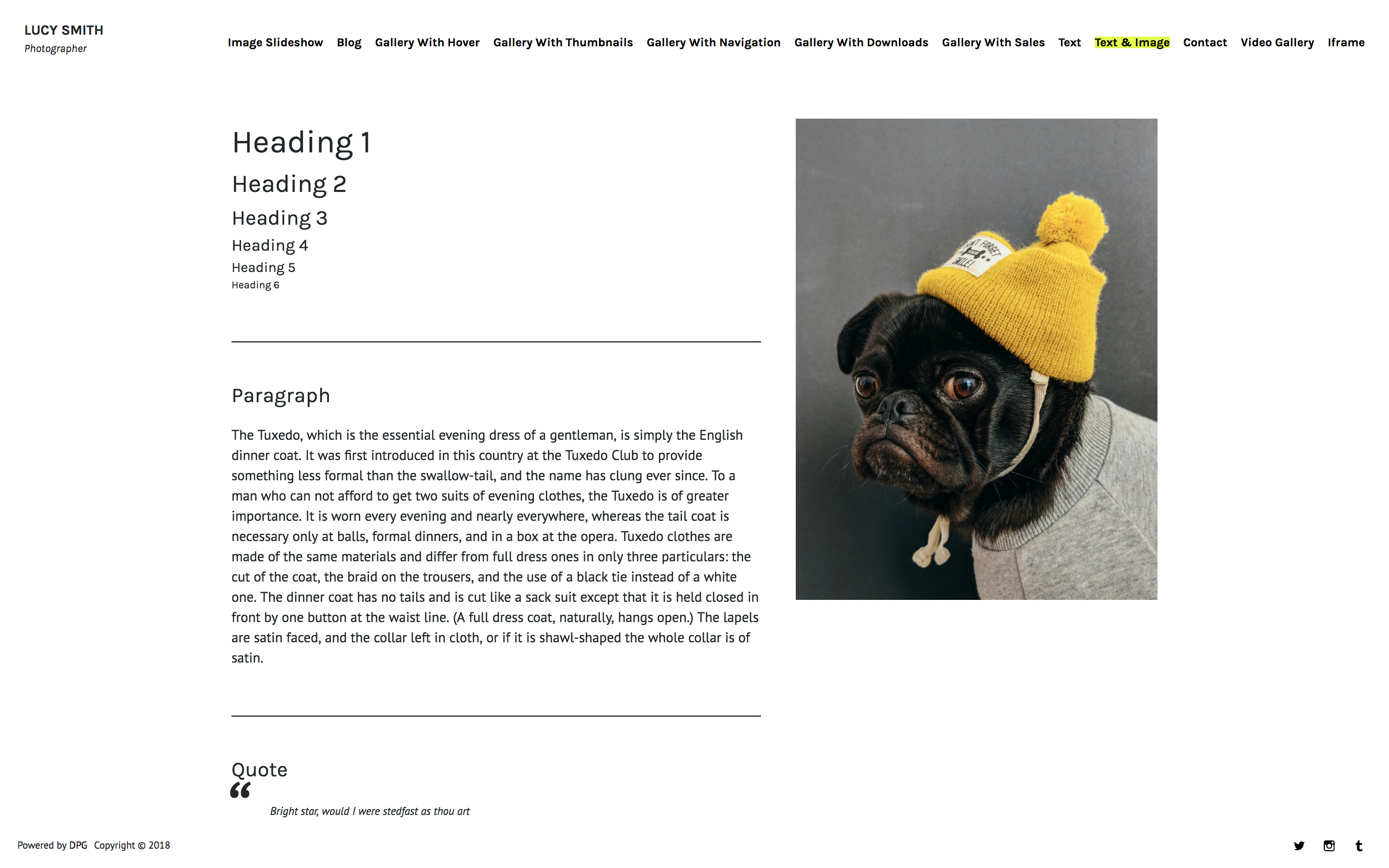 Text and Text & Image - use the text editor to create information, FAQ or about pages, with or without an image.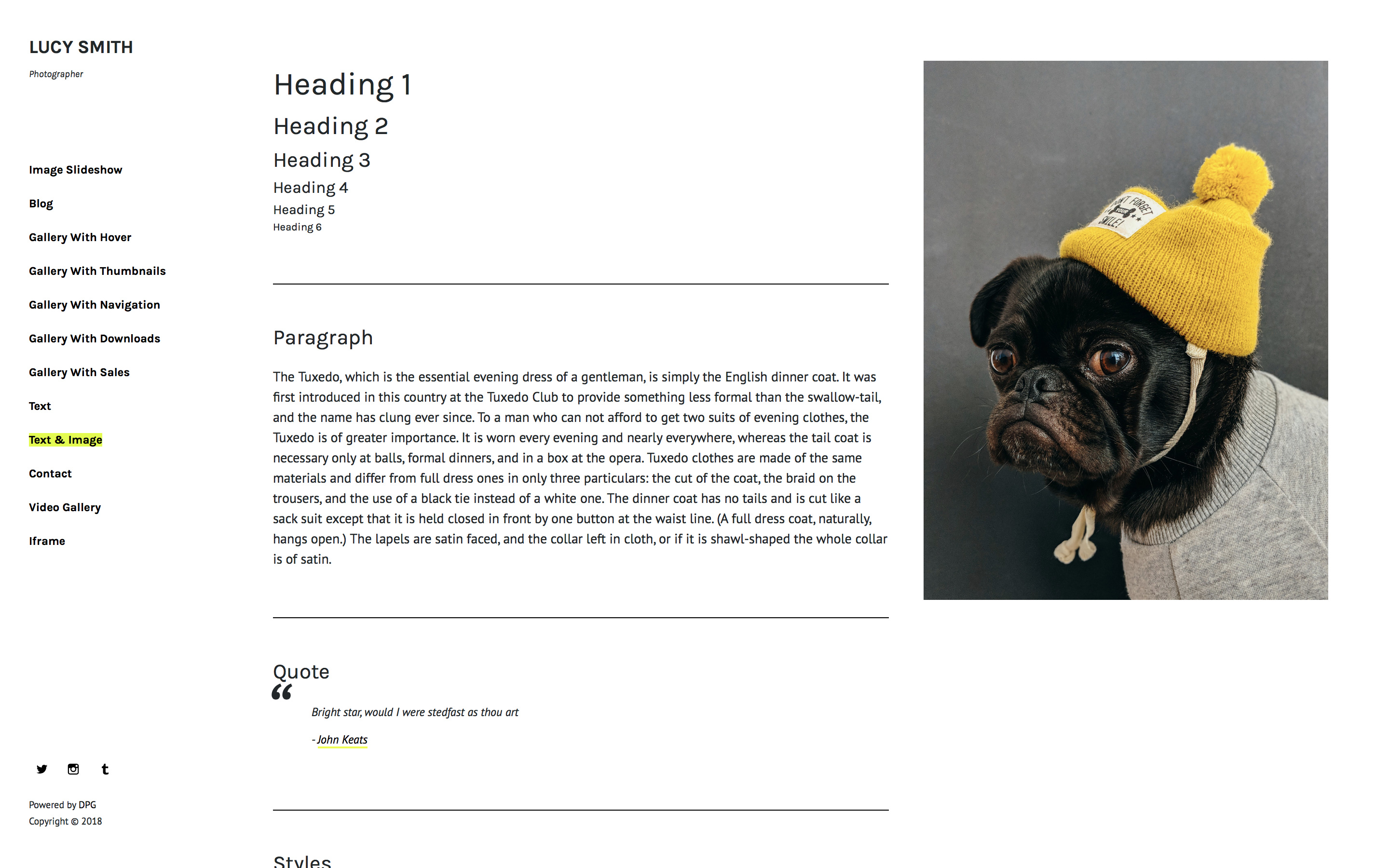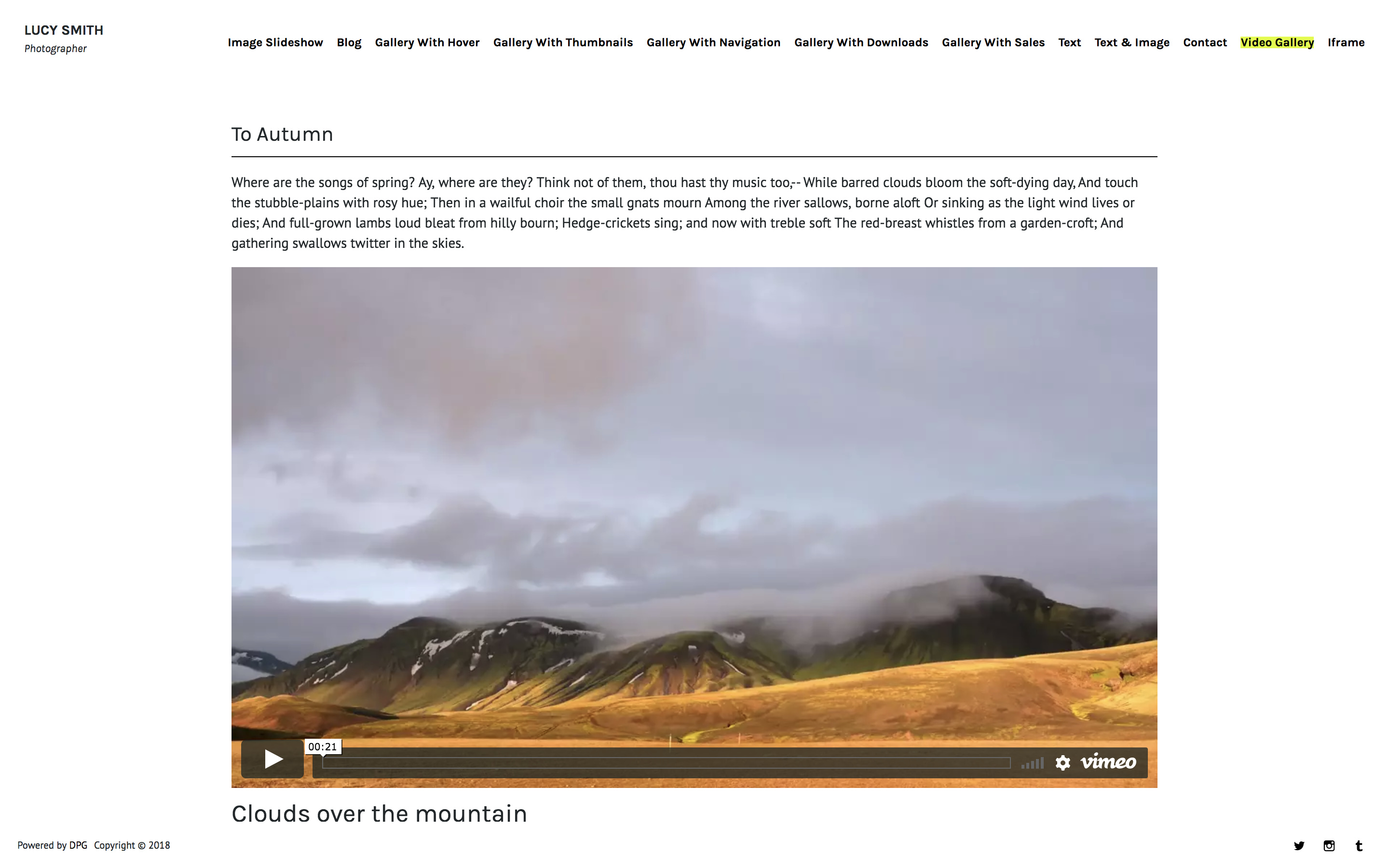 Video Gallery - showcase video content hosted on external services such as Vimeo and YouTube.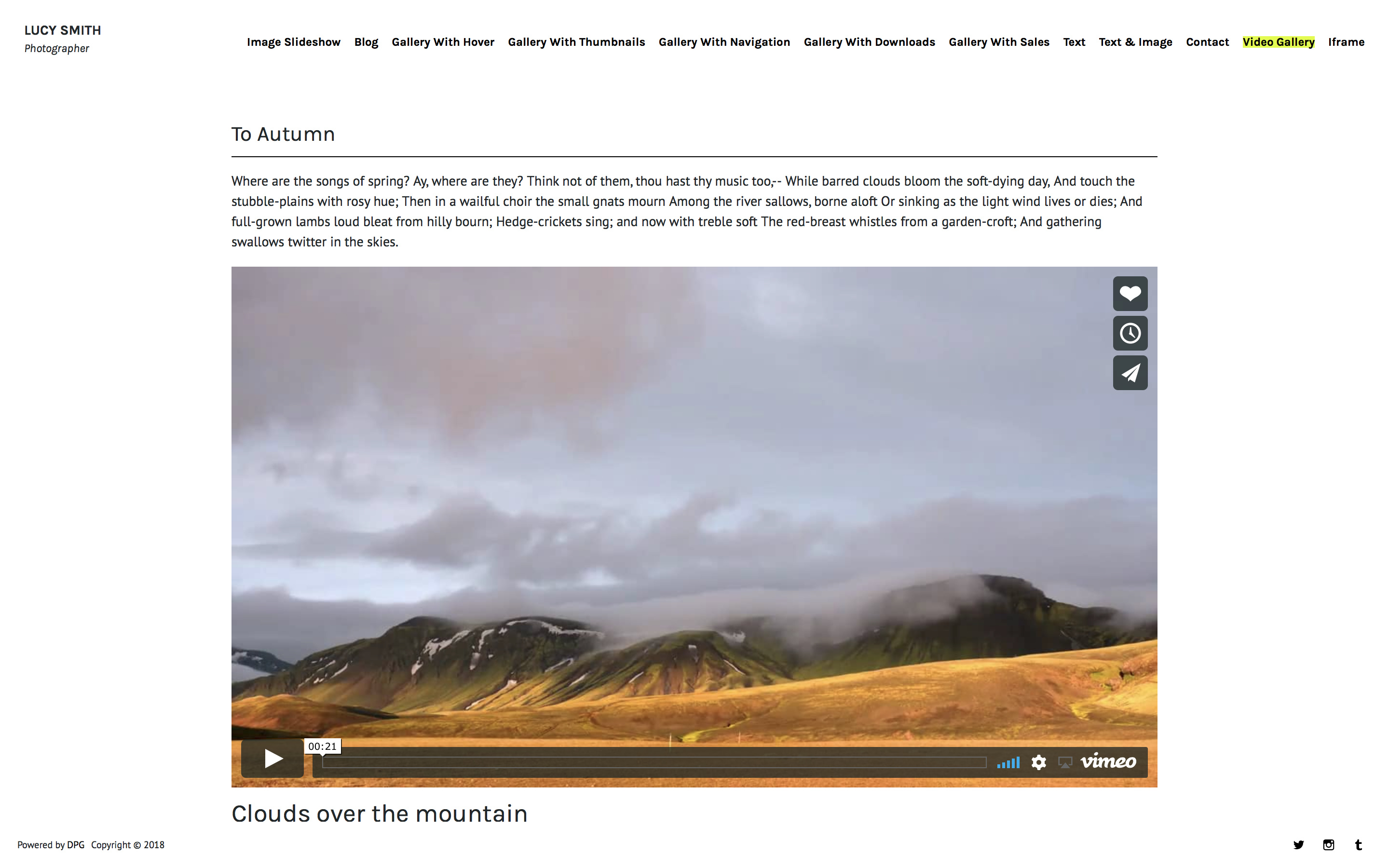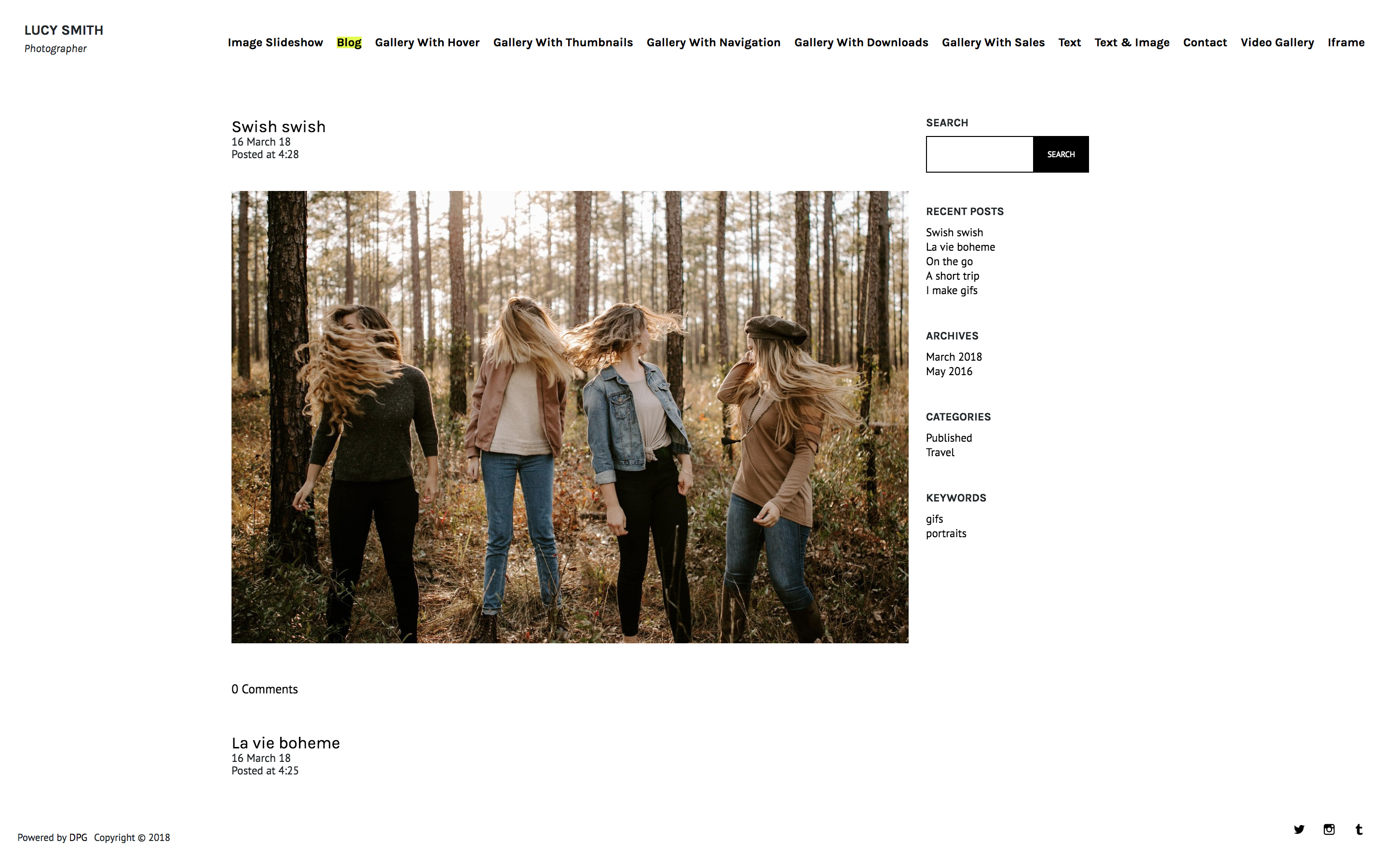 Blog - blog page with sidebar.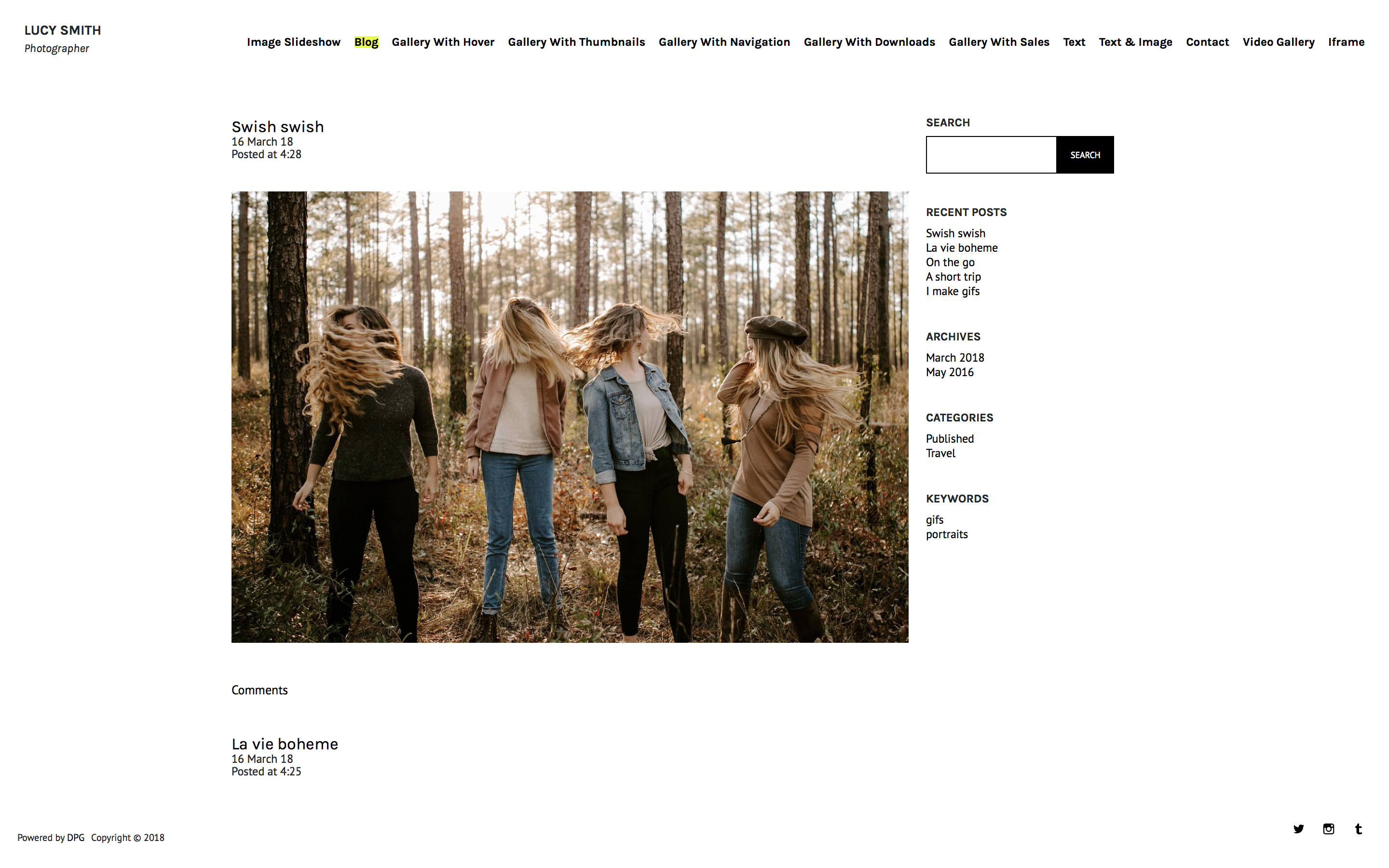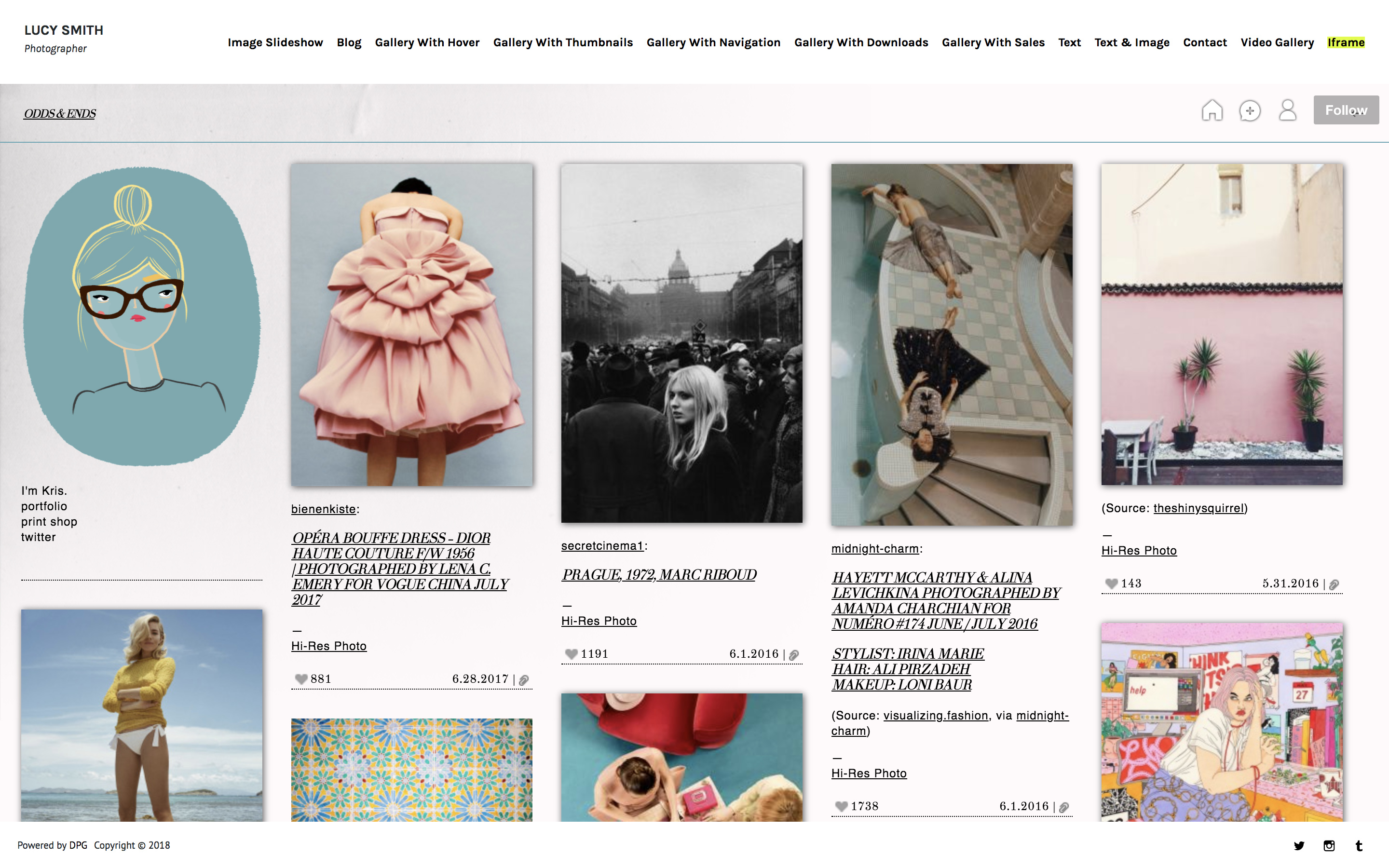 iframe - allows you to embed another URL, such as an external blog, into your site.