Uploading - Upload screen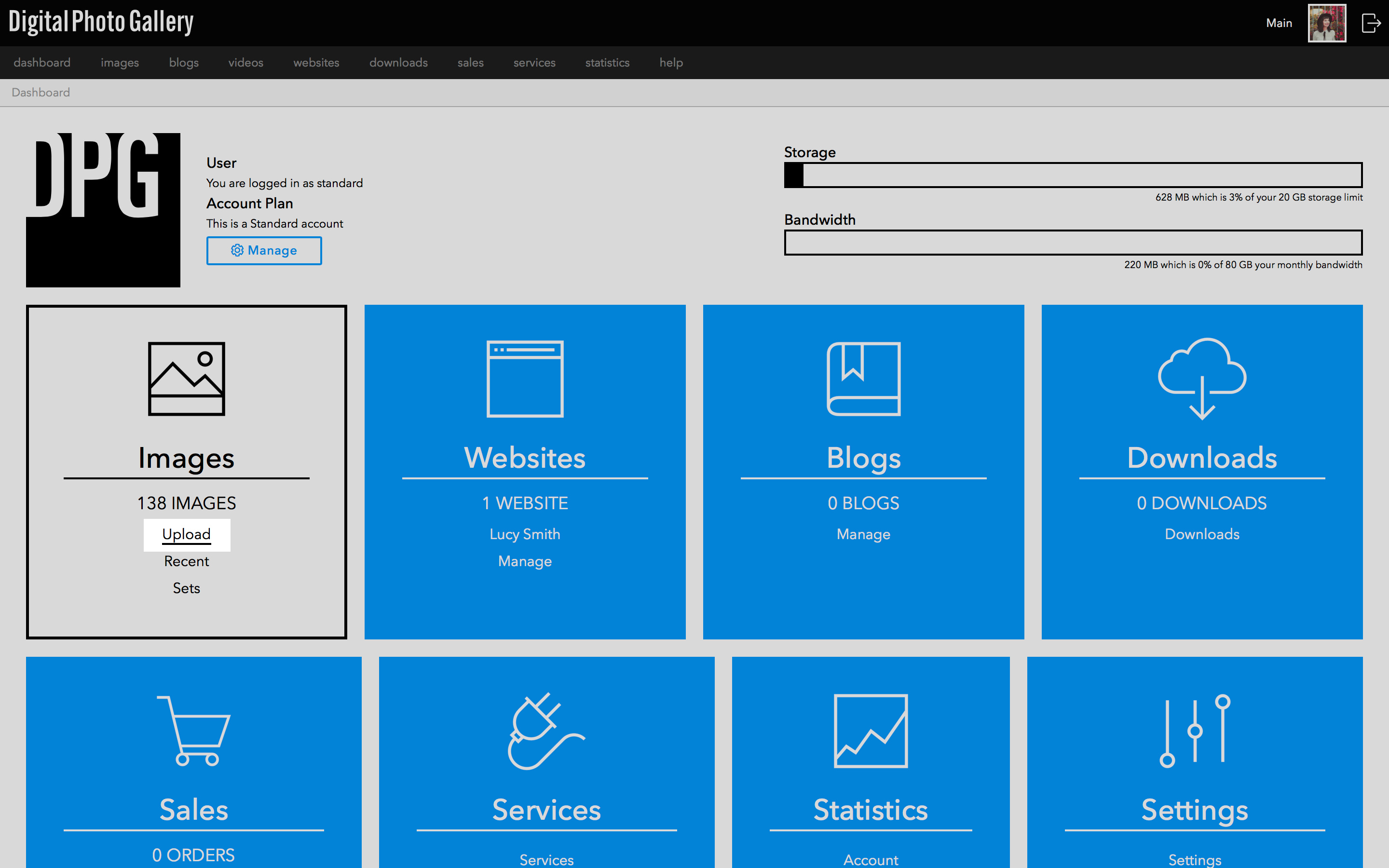 You can navigate to the Upload screen from your dashboard.
You can also access it from the main admin navigation.
Uploading
Before you start uploading for the first time you should fill out your
metadata profile
.
We recommended that you upload full resolution images. See
this article
for a list of supported formats and maximum file sizes.
Drag your images or MP4 videos onto the upload area or click Add to select them. Choose a set (or sets) as applicable and click Upload to begin uploading.
Once uploaded, you will see your content in the selected set as well as in Recent and Images.
Adding to sets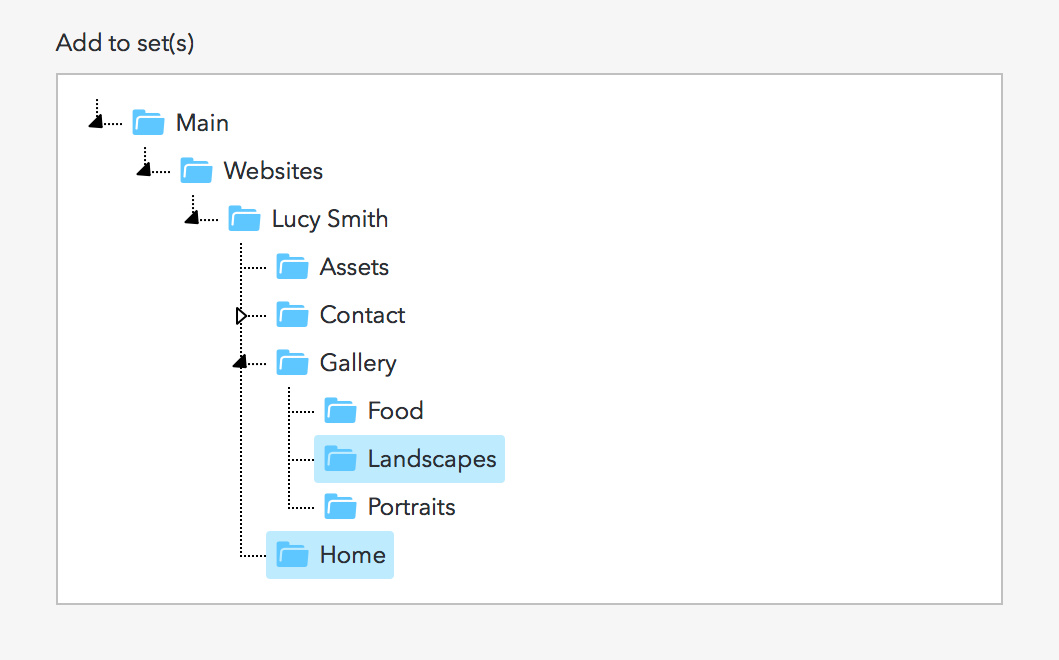 When uploading, you can choose to add your content to a set.
See the guide to
keyboard shortcuts
to add to multiple sets at the same time.
Images not added to a set will still appear in your account in
Recent
and
Images
.
Fields explained
Get details from image metadata - Toggle this on to use the information embedded in your files by external editing software such as Adobe Lightroom. This allows you to import image ratings, titles, descriptions and keywords on upload.

Title - See here for more information.

Description - See here for more information.

Keywords - For information on how keywords are used in DPG see these articles.

Image creation date - If left blank this will be pulled from the file's EXIF data where possible.