Account Setup - User and Admin roles
When you make your DPG account, you simultaneously create a user and an account. This master user will control the account settings such as billing and user management. It is also the only user who can permanently delete the account.
Your DPG account can also have multiple additional users added to it. These users can have different roles and permissions, which you can define based on the level of control they need.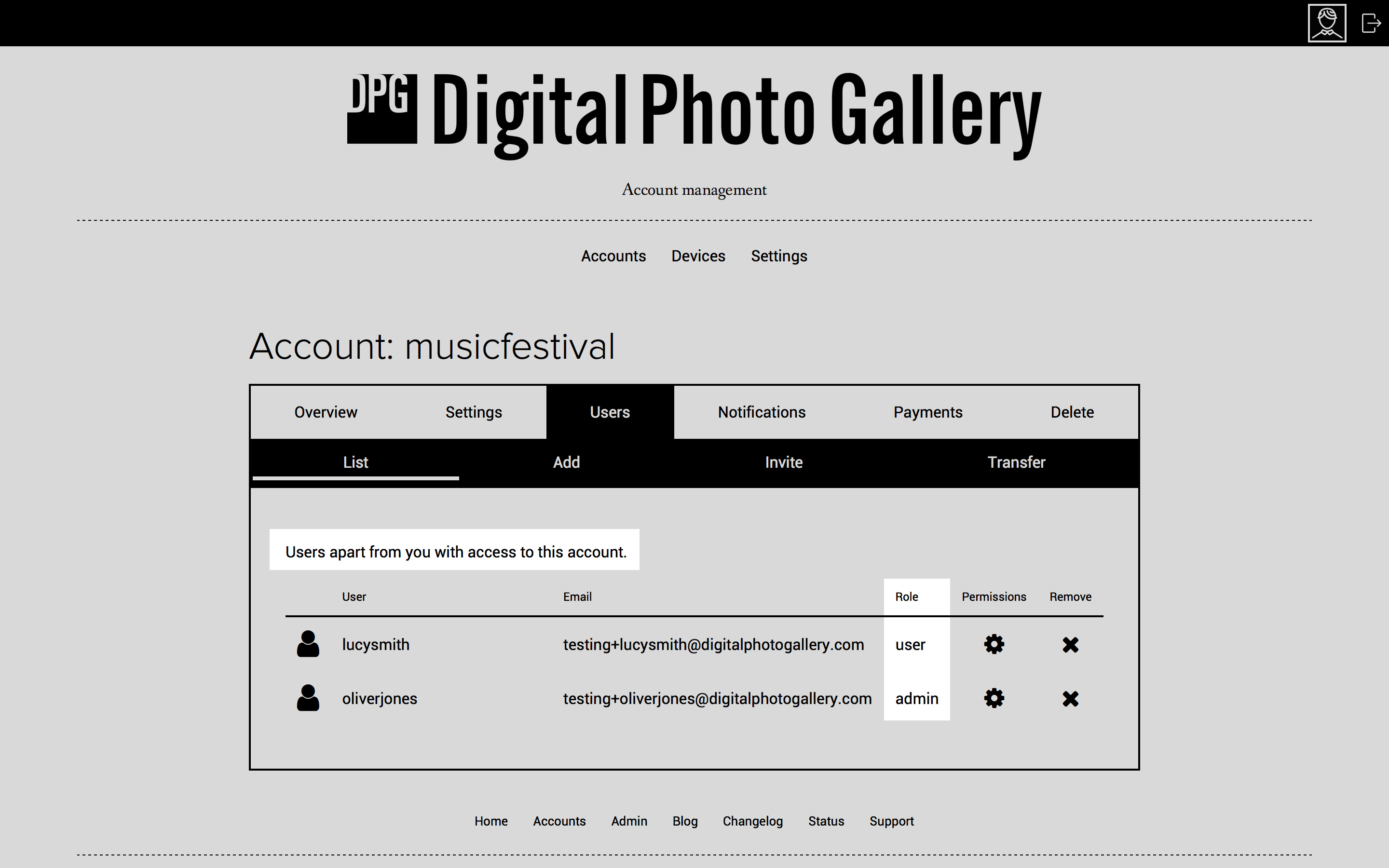 Here you can see any users in addition to the master user, and their roles.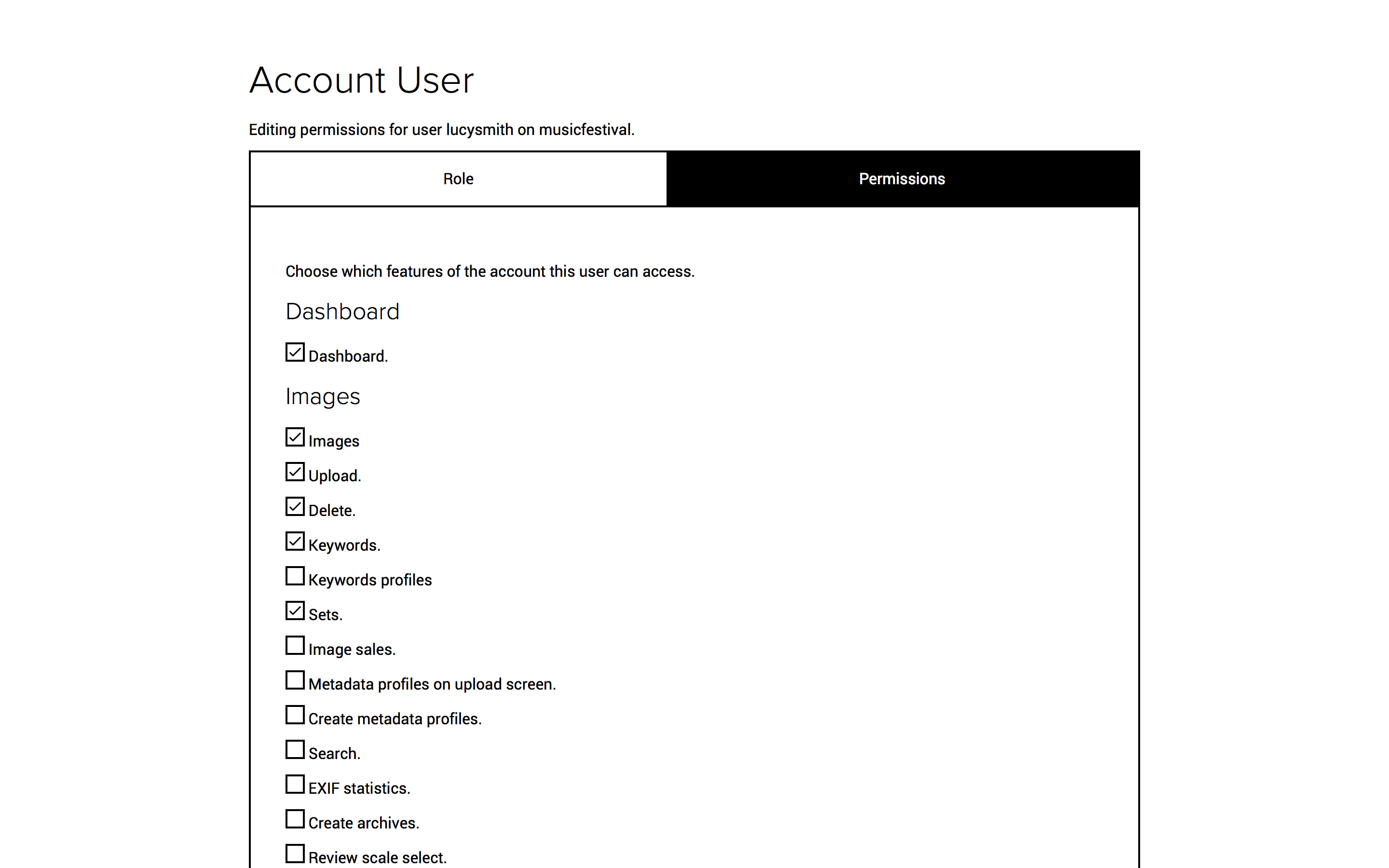 Clicking the cog icon in the Permissions column allows you to view the user permissions in detail.
Users vs. Admins
While the master user who owns the account will always have full control of it, additional users can be added as Users or Admins:
Users can see, edit and delete only the images they uploaded themselves. This is a good option for team members who will contribute content to your account, such as Photographers.

Admins can see, edit and delete any images in the account, as well as edit all other settings including those for websites. This is the correct role for picture editors, developers and other members of the team who need to access all content and advanced settings.
Only trusted members of your team should be made into Admins. An Admin has access to all live websites and can edit and permanently delete content in your content.